There is nothing new in this opener. I have publicly stated it at one time or another. So this is a repeat of my several statements over a period of time.
I am a Sarawakian. As Sarawak does not have a sultan, I owe no allegiance to a Malay ruler. Sarawak has a governor as the head of state. He is a mere figurehead, as we all know.
I have also declared that as a Sarawakian, I am duty-bound to respect the position of the Sarawak governor, but not necessarily the holder of the office or the occupant of the Astana in Kuching, whoever he might be at any given time.
However, as Malaysia is a constitutional monarchy, I am therefore His Majesty's subject. As a citizen, I owe my king, the Yang di-Pertuan Agong, due allegiance, honour and respect.
This is expected of any loyal Malaysian, and more so if one is a Malay and a Muslim as the Agong is also the supreme head of Islam in the country.
I've brought up the issue of being a Malay and Muslim because today, we are witnessing a Malay/Muslim government which has gone down the path of showing disloyalty and disobeying the decrees of the king.
This is unchartered terrain and I do not expect to see those in power emerging from such murky and dangerous waters unscathed. Not unexpectedly, shouts of "derhaka" have already been heard within the ranks of the opposition.
This is moving away and beyond the normal political wrangling that we have witnessed all so often. This is treading on the dangerously unfamiliar and complicated route towards treason.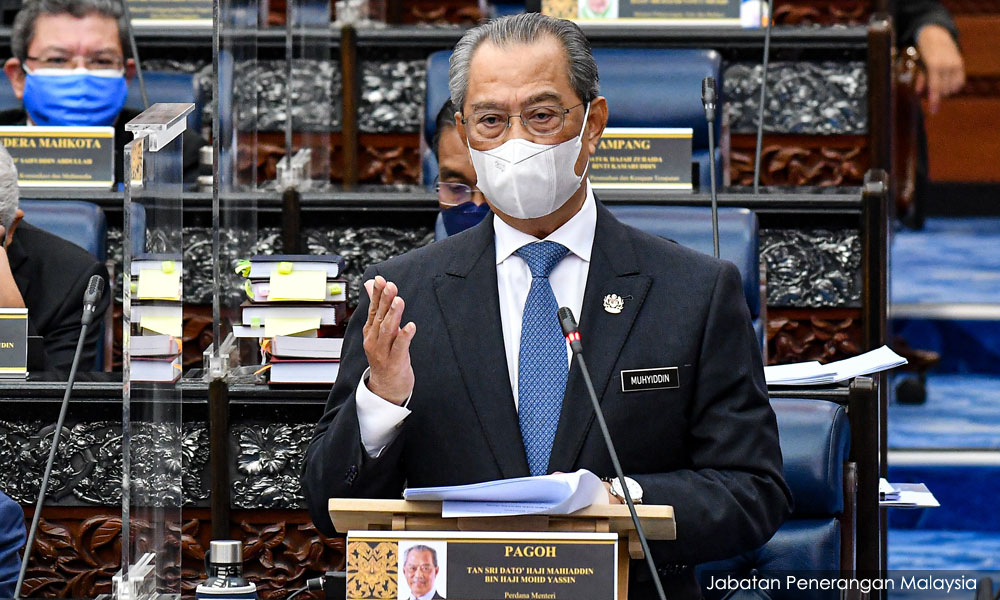 Driven by desperation
The move to retaliate against the king following his rebuke against the sitting administration is unprecedented in the history of our constitutional monarchy.
It's distinctively clear now that this Perikatan Nasional government is desperate, and desperation will drive them to do anything to hang on to power.
A few months ago, I had written in passing here that we could be heading into a constitutional crisis. Are we witnessing a semblance of it over the past 48 hours? My worry is that it will become full-blown if good sense does not prevail and quickly too.
In this aspect, I agree with the stand of the Gabungan Parti Sarawak (GPS) to support the constitutional monarchy system, that political instability in Malaysia must end and the fight against the Covid-19 pandemic has to be the top priority of the government.
Sarawakians might not have a sultan but we understand where we should stand in a constitutional monarchy which we have embraced.
However, I wish that GPS leaders would be more persuasive and decisive on this issue of grave importance in the days and months ahead. Sarawak leaders must play a prominent role in any federal government in power and not just be a mere follower and spectator.
As a Sarawakian, I wish to remind my leaders that we are in this Malaysian federation as an "equal partner"; one in three territories and not one of 13 states. Let us never forget that!
Prevailing mood of Istana
So, where do we go from here?
Firstly, Prime Minister Muhyiddin Yassin and his PN cohorts must acknowledge that for a long time, they do not have the support of the majority of Malaysians to govern.
Now, they must accept, no matter how difficult it may be, that even the Agong and his brother rulers are getting jittery and losing confidence in the government, if they have not already.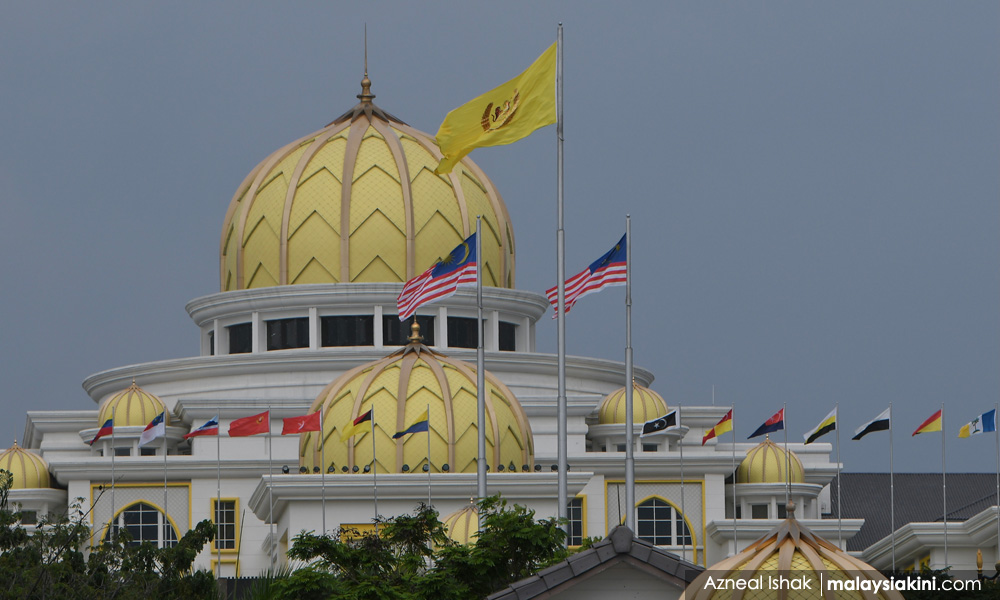 Anyone who has read the chronology of events (February-July 2021) involving the king's requests, advice or decrees (whichever way one interprets it) over the emergency and parliamentary sitting will be able to comprehend the prevailing mood of Istana Negara.
Yet, the government's decision to retaliate against the king with a long-winded explanation is all about defending its perceived "lying" in Parliament.
We have heard so much debate on who is right or wrong and so many interpretations of the Federal Constitution on the matter. Those of us who are not politicians are beyond fed up nor are we interested one bit in the never-ending power play going on.
It seems that those who should be running the country have also conveniently forgotten that the coronavirus does not recognise the constitution and that those fighting for their lives in the ICUs just want to survive and do not care who is the prime minister or who runs the government.
If the prime minister has advisers, so does the king. What I am certain is that the Agong would not have been ill-advised on matters pertaining to his decrees and the Federal Constitution.
On this unprecedented impasse between the government and the palace, let me categorically state that I am on the side of the monarch.
I would also urge, as a Malaysian, all my fellow citizens who are Malays/Muslim to stand behind the Agong as this is the time to fight for your race, religion and royalty. As a non-Malay, I am with you all behind our king.
From across the South China Sea, a Sarawakian salutes His Majesty – "Daulat Tuanku. Long live the king". - Mkini
---
FRANCIS PAUL SIAH is the author of 'Hijack in Malaysia: The Fall of Pakatan Harapan'. Obtain autographed copies from sirsiah@gmail.com
The views expressed here are those of the author/contributor and do not necessarily represent the views of MMKtT.