SRC International is claiming that its former CEO Nik Faisal Ariff Kamil was the 'principal proxy' of then prime minister Najib Abdul Razak.
The former 1MDB subsidiary raised this contention in the Statement of Claim of its lawsuit against its former advisor emeritus Najib, Nik Faisal and three others.
The suit against Najib, Nik Faisal (above) and the three other defendants is part of 22 legal actions instituted by SRC and 1MDB against various personalities and also accused them of defrauding the state-owned firms, whether knowingly or unknowingly.
Besides Najib and Nik Faisal, the lawsuit also targeted SRC's three former directors Suboh Md Yassin, Mohammed Azhar Osman Khairuddin and Che Abdullah @ Rashidi Che Omar.
Even though SRC's Writ of Summons against the five defendants was first filed at the High Court in Kuala Lumpur on May 7, this fully-owned subsidiary of Minister of Finance Incorporated (MoF Inc) only filed its Statement of Claim today.
When contacted by Malaysiakini, Najib's counsel Muhammad Farhan Muhammad Shafee confirmed having been served a copy of SRC's Statement of Claim.
According to the court filing sighted by Malaysiakini today, SRC contended that Najib was the ultimate controller of the company since its inception.
SRC claimed this was due to Articles 67 and 116 of its Articles of Association (AOA), which granted Najib final authority on appointment and removal of directors as well as amendments to its AOA and Memorandum of Association (MOA).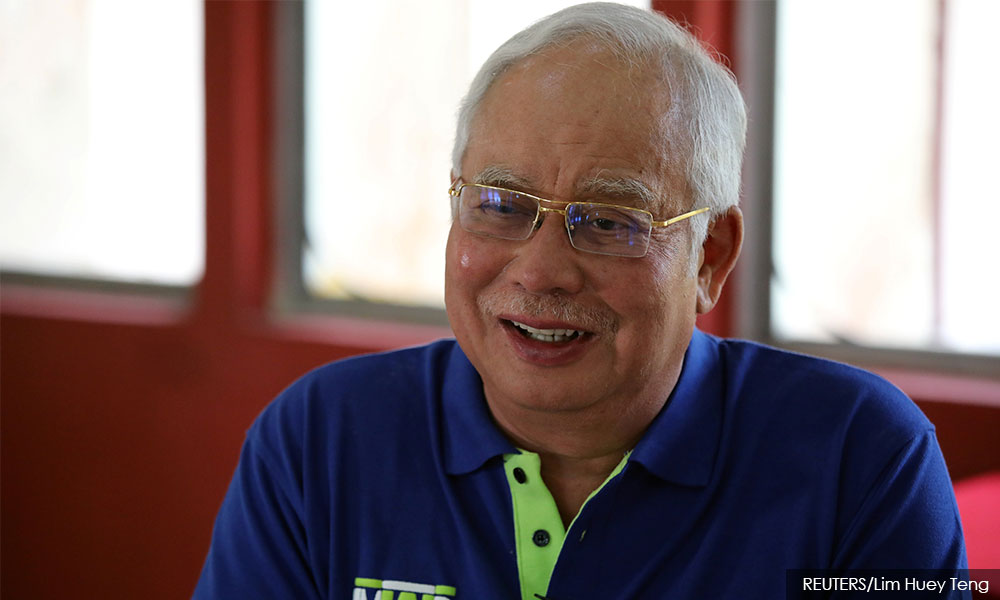 The company claimed that in April 2012, MoF Inc - which was presided by then finance minister Najib - decided via a special resolution to insert Articles 117 and 118 into its AOA.
SRC contended that Article 117 turned Najib into its advisor emeritus where its directors were alleged to have to give due consideration to his advice, while Article 118 granted Najib the power to appoint special advisors to SRC, appointments that the SRC board allegedly had to endorse.
"From May 1, 2012, to March 4, 2019, Najib was the advisor emeritus of SRC.
"Nik Faisal, one of the former directors, became the principal proxy for Najib in managing the affairs of SRC, acting according to the instructions of Najib.
"This in effect gave Najib absolute power and allowed him to exercise his control over SRC," contended SRC, further claiming that Najib was the company's "shadow director".
Najib's role as an alleged shadow director of SRC
Nik Faisal's alleged role in Najib's RM42 million corruption case was raised multiple times during the trial which led to Najib's conviction and sentencing by the High Court in Kuala Lumpur, with trial judge Mohd Nazlan Mohd Ghazali mentioning the former SRC CEO's name a few times in the grounds of judgment.
Nazlan's ruling had also touched on Najib's role as an alleged shadow director of SRC, whereby the judge said that the former prime minister was entrusted with the dominion over the property of the company and then had, with dishonest intention, misappropriated RM42 million of funds belonging to SRC.
Through the present civil action, the company claimed that Najib had "knowingly or recklessly abused his public power, position and influence with the knowledge of probably causing loss and damage to SRC".
SRC also alleged that following it being placed under the care of officers from the Finance Ministry in January 2019, its new management discovered that Suboh, Nik Faisal, Azhar and Rashidi had failed, neglected, and/or refused to take any reasonable steps to inquire into the purported misappropriation of the company's funds, among others.
Among the reliefs that SRC is seeking through the suit is for the defendants to pay US$1.18 billion in damages over purported loss incurred by the company.
The plaintiff also seeks for Najib and Nik Faisal to compensate SRC with sums of US$120 million and US$82,000 respectively, for their alleged knowledge of the receipt of wrongful property received from various intermediaries.
The suit against Najib and the other four defendants is fixed for case management before the High Court in Kuala Lumpur on the coming Tuesday. - Mkini