The wife of a restaurant tycoon's son has questioned the police's move to investigate her husband for alleged attempted murder.
In a statement to the media, Toh Xiau Wun said the plainclothes officers who fired at her husband's vehicle with their children inside should be the ones probed under Section 307 of the Penal Code instead.
She also pointed out that there was no mention of such an investigation against her husband, Too Kim Yoong, when he was first detained on July 22.
The 35-year-old IT professional was released on July 25 but rearrested on the same day under the Dangerous Drugs (Special Preventive Measures) Act 1985 which allows for detention without trial for 60 days.
Yesterday, police told Malaysiakini that the suspect is being investigated for attempted murder because he had reversed his vehicle in the direction of one of the officers in a bid to evade arrest during the July 22 incident.
The police also said the suspect's aggressive behaviour forced the officers to shoot at his vehicle, which Too's family described as excessive use of force.
Meanwhile, Toh (above) said the police could have waited for her husband to return home instead of ambushing him at the guardhouse of their residential area.
"Police know he is driving in, not driving out (of the residential area). They should have waited for him to reach the house instead of causing a commotion on the road.
"On the contrary, the police should investigate the officers who opened fire for attempted murder.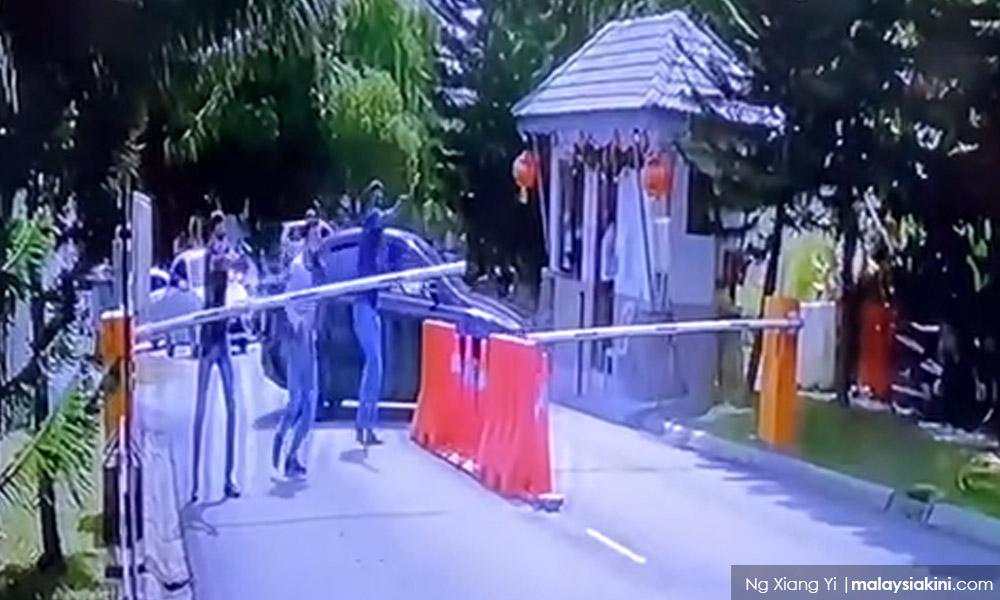 "After the shots were fired, Too drove past the house and was blocked by two police cars. The residential area has only a single entry and exit point. So there is no way he could have escaped.
"There was no need to shoot at all," she added.
Furthermore, Toh said when the officers rushed towards her husband's vehicle and tried to open the doors, they must have noticed the children but this did not stop them from discharging their weapons.
"The shooting happened when the vehicle was speeding forward well past the auto barrier (at the guardhouse) and not when the vehicle was reversing," she added.
Previously, Toh said her husband thought the plainclothes officers were robbers and therefore wanted to escape.
She also claimed that the officers did not identify themselves.
Following this, Selangor police chief Arjunaidi Mohamed said the family's allegations are being investigated. - Mkini