Hundreds of protesters dressed in black marched to Dataran Merdeka in Kuala Lumpur this morning to demand the resignation of Prime Minister Muhyiddin Yassin.
Many brought banners and placards that read "Kerajaan Gagal" (failed government) while others were carrying black flags.
The protesters accused the government of mismanaging the Covid-19 pandemic.
Some also displayed mock corpses wrapped in shrouds to symbolise the mounting Covid-19 deaths in the country.
The protesters, numbering around 200, gathered in the vicinity of Dataran Merdeka as the location had been cordoned off by police.
Sekretariat Solidariti Rakyat, the protest organiser, estimates a crowd size of 1,000.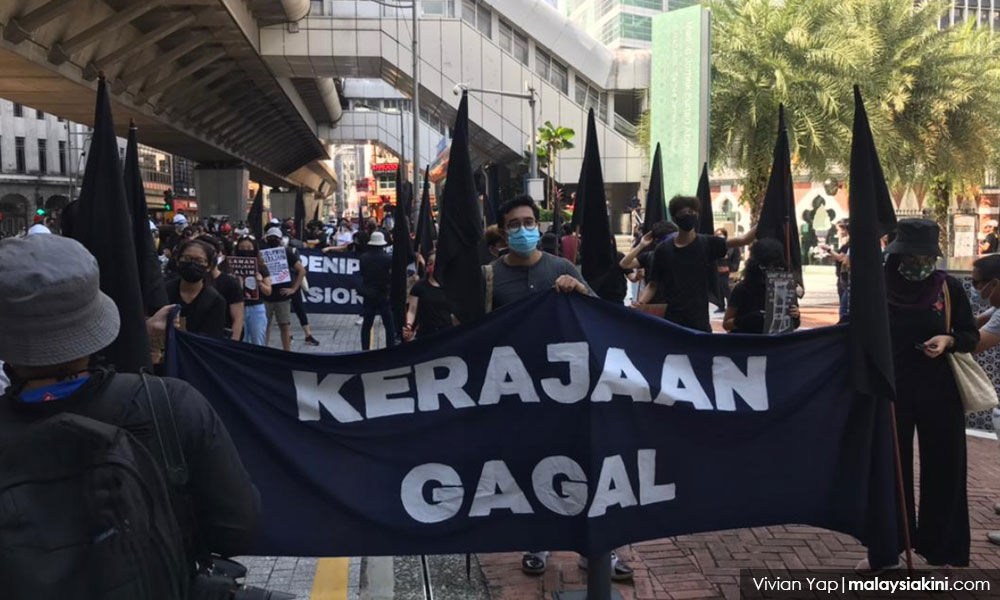 They mostly comprised youths but some notable figures who turned up included PKR vice president Tian Chua.
Police also cordoned off multiple roads into Dataran Merdeka but did not stop people from walking towards the location.
The blocked roads include Jalan Tuanku Abdul Rahman, Jalan Sultan Hishamuddin, and an intersection from Jalan Kinabalu to Jalan Sultan Hishammuddin.
However, the square itself has been barricaded to prevent anyone from entering.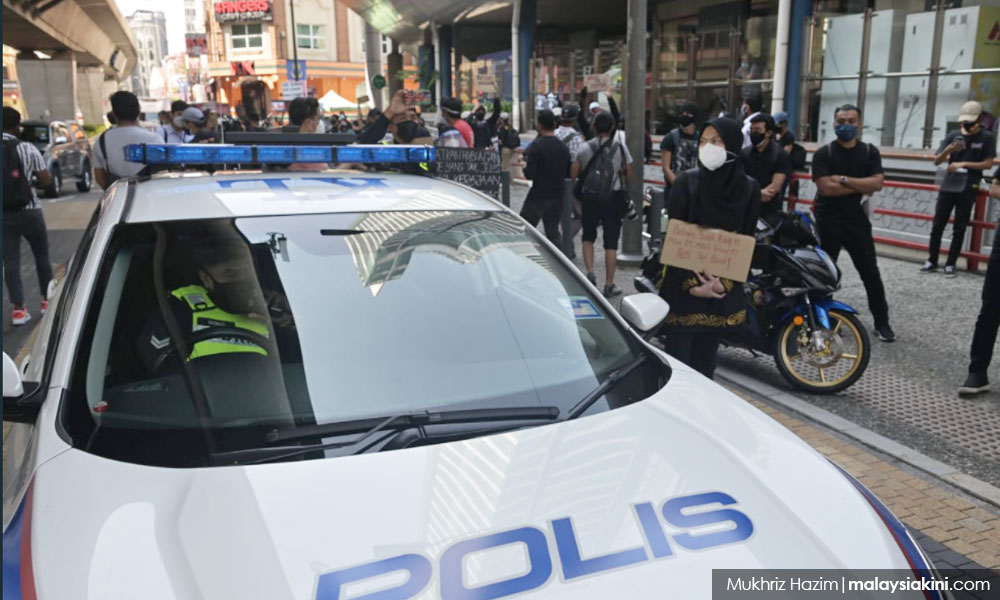 There is also heavy police presence with personnel constantly reminding participants to observe physical distancing.
Organisers have also advised participants to abide by standard operating procedures against Covid-19 including taking their body temperature and masking up.
[More to follow]