PAS central working committee member Nik Amar Nik Abdullah said that the controversy surrounding the purported revocation of the emergency ordinances (EO) is "not a big issue".
"It is not a big issue. The opposition is making it an issue (when it is) a technical issue that can be corrected," Nik Amar told reporters in Kota Bharu, according to Astro Awani.
Nik Amar said de facto Law Minister Takiyuddin Hassan, who is PAS secretary-general, had informed Parliament on July 26 of the cabinet's decision to revoke the emergency ordinances (EO) because the emergency proclamation is set to expire on Aug 1.
"The decision (by the government) was to revoke the EO. If there is no more emergency, how will the EO exist? Cabinet, coincidentally, (decided to do so) on July 21. That is what I understand.
"This is a technical issue. Keluar kenyataan Istana yang kata begitu, itu saya tak tahulah (Istana Negara issued a statement, but I can't comment about it)," said Nik Amar (above).
He said he has read some legal opinions on the matter and believes that the matter need not be brought to Parliament, as claimed by the Yang di-Pertuan Agong.
Istana Negara issued a statement yesterday stating that the Agong was "deeply disappointed" that Takiyuddin had misled Parliament that the revocation of the EO had received royal assent.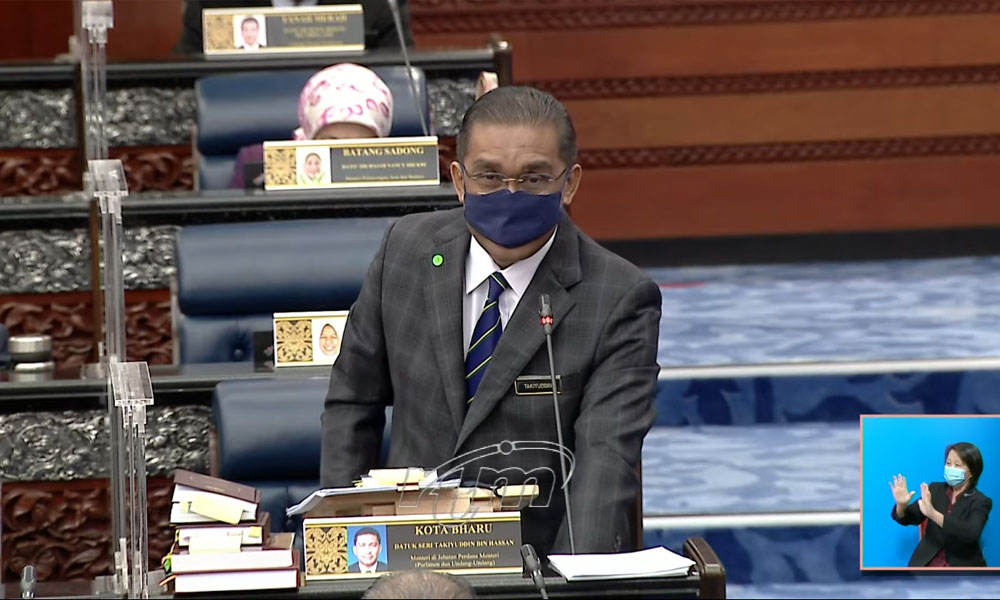 The Agong was also unhappy that Takiyuddin and Attorney-General Idrus Harun did not keep their word to have the EO debated in Parliament, as required under Article 150(3) of the Federal Constitution.
Putrajaya, in reply, said this interpretation of Article 150(3) does not apply as it had advised the Agong on July 23 and 27 to revoke the ordinances. Putrajaya also stressed that the Agong was bound by the advice of the cabinet. as per Article 40 of the Federal Constitution.
Nevertheless, Putrajaya's statement had confirmed that as of the morning of July 27, the revocation of the EO had not received royal assent and hence the veracity of Takiyuddin's claim on July 26 was in doubt.
As of 3pm today, no federal gazette has been published stating that the EO has been revoked.
Under Article 150(7), the EO, unless revoked or annulled through Parliament, will continue to be in effect for six months.
Among others, the EO allows for the suspension of Parliament, the passage of supplementary budgets without Parliament's approval, far-reaching powers to criminalise "fake news" and other enhanced enforcement powers.
The government cannot be sued for carrying out provisions under the EO. - Mkini