An association of lawyers from Sarawak today urged the ministers responsible for misleading Parliament on the revocation of emergency ordinances last week to take full responsibility.
The Advocates Association of Sarawak (AAS) said the revocation seemed to have been done without due process, and this has effectively impeded Parliament in discharging its constitutional responsibilities.
They stressed that the special Parliament sitting was an important affair, which was hoped to discuss "alleviating and resolving the sufferings, financial hardships, and generally helplessness of the people'' from the Covid-19 pandemic.
"AAS is therefore saddened and disappointed to learn that in the recent events surrounding the sudden and controversial revocation of the emergency ordinances without the assent of our king, the cabinet through its ministers seemed to have gone against the due process to effectively impede Parliament in discharging and carrying out its constitutional responsibilities.
"The AAS perceives such an act as going against the very nature and spirit of the Constitution, and such attempt to pre-empt Parliament itself has caused much disarray over the whole country leading to distrust in the ability of the government in combating Covid-19.
"Such unconstitutional conduct should not, at any time or place, be condoned," it said in a statement today.
The association called on the government to allow Parliament and all MPs to carry out their law-making responsibilities, and for those who misled the August House to be held accountable.
"The persons responsible for creating the recent misinformation in Parliament and for misleading it ought to be called to take full responsibility and be held accountable for their actions."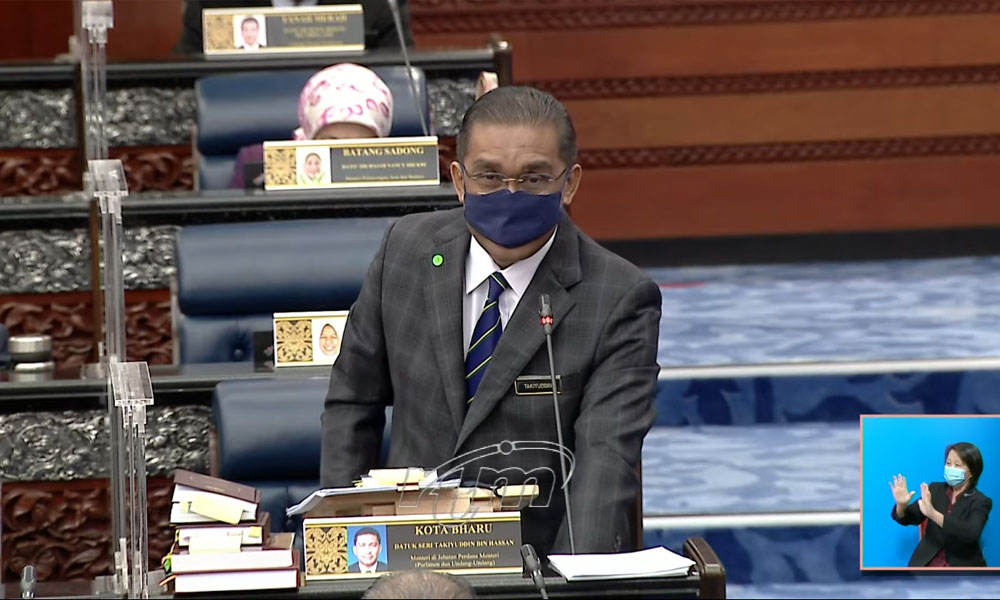 While the group did not directly name the persons to be held responsible, it is understood that AAS was referring to de facto Law Minister Takiyuddin Hassan, among others.
On Monday, Takiyuddin, who is Kota Bharu PAS MP, told the Dewan Rakyat that Putrajaya had cancelled all emergency ordinances, effective July 21.
The announcement caused an uproar as the government was accused of trying to prevent the ordinances from being debated in Parliament and evading a voting process.
Questions also arose on whether the revocation had received royal assent, before Istana Negara issued a statement on Thursday saying that Takiyuddin had misled the Dewan Rakyat. - Mkini