BUDGET 2022 | The government has signed an agreement to obtain more Covid-19 vaccines to provide a third vaccination dose to all adults in the country, said Finance Minister Tengku Zafrul Abdul Aziz.
During his Budget 2022 speech today, he announced the agreement was for 88 million doses.
"The government has signed an agreement to acquire 88 million doses.
"This is equivalent to 140 percent of all residents and it is sufficient to provide a third dose for all adults, besides continuing vaccination for children 12 years old and older," Tengku Zafrul said in the Dewan Rakyat.
The minister expressed his gratitude to his fellow MPs who unanimously voted in favour of the amendment to use the National Trust Fund (Kwan) to sponsor the purchasing of the additional vaccine doses.
"With this amendment, the government will spend wisely to meet vaccination needs in order to rehabilitate and build the resilience of the rakyat and businesses," he added.
RM32.4b for Health Ministry
Earlier in his speech, Tengku Zafrul announced an RM32.4 billion allocation to the Health Ministry.
He remarked that this amount represented the second largest in the budget, after the Education Ministry's allocation.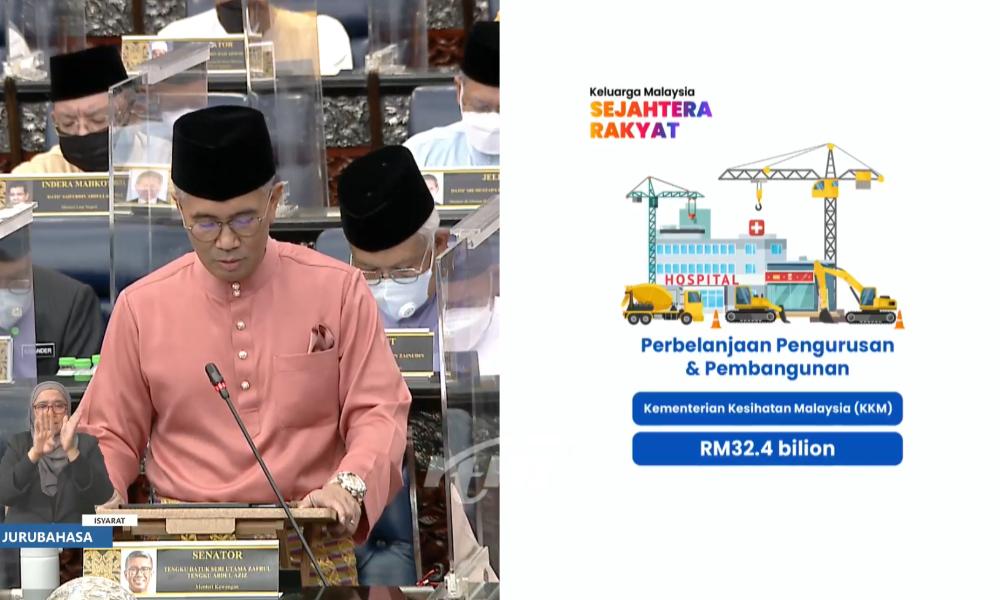 He said the battle against the Covid-19 pandemic is not yet over.
"Therefore, an additional RM4 billion will specifically be provided to continue the agenda addressing Covid-19 which includes RM2 billion to fund vaccination programmes," he said.
The minister added that in the next year, the government will also seek to provide tax relief for individuals and tax deductions for employers over costs related to the adoption of self-funded booster doses. - Mkini