Political parties and leaders who carry out in-person events in Malacca can still be punished for flouting the Health Ministry's ban against physical election campaigns, regardless of the name they give for such activities.
This is according to a Health Ministry spokesperson when asked for comments about politicians making their rounds in the state despite the government prohibiting all activities related to the upcoming Malacca election.
"The Health Ministry has officers who are monitoring activities in Malacca towards the state election.
"Regardless whether a programme or event is announced as election-related or not, action can still be taken if there are indications that the activities are related to the polls," the spokesperson told Malaysiakini.
Malacca will go to the polls on Nov 20 with nomination day set for Nov 8. The election was triggered after an unsuccessful coup by four assemblypersons who withdrew their support for then chief minister Sulaiman Md Ali.
As the country is still battling the Covid-19 pandemic, Health Minister Khairy Jamaluddin on Oct 24 announced a ban on all physical gatherings and social events related to the state election from Oct 25 to Nov 27.
The ban includes functions to launch election machinery of the various parties.
However, despite the order which is enforceable by the Health Ministry under the Prevention and Control of Infectious Diseases Act, several political leaders were seen out and about in Malacca, including meeting the public, which was the norm in an election before the pandemic.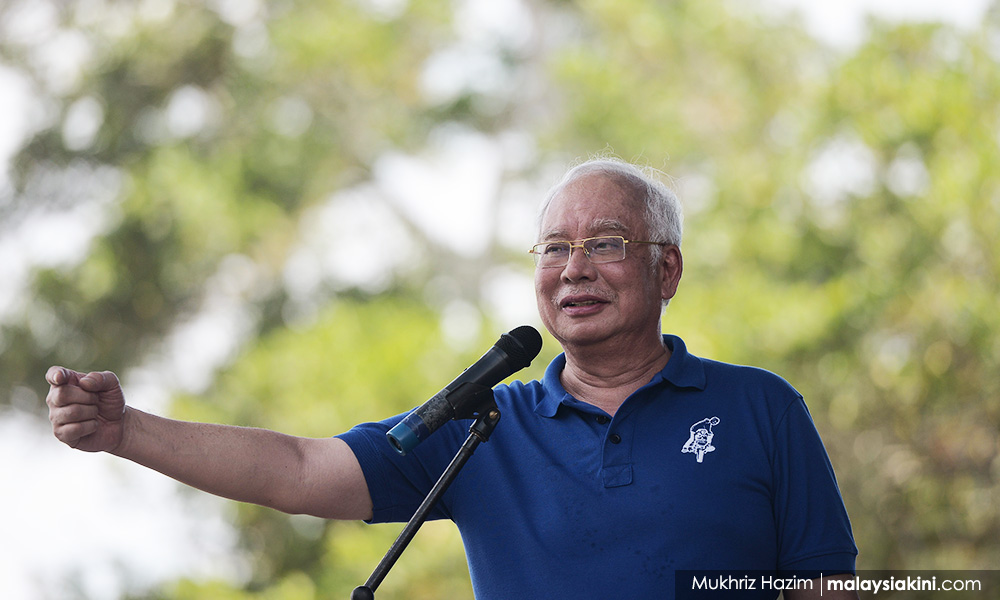 Among them were former prime ministers Muhyiddin Yassin from Perikatan Nasional and BN's Najib Abdul Razak.
Based on social media posts, the political leaders were seen engaged in programmes that involved a physical meet-and-greet with the public.
Just a 'casual visit' - Najib
Najib earlier today denied that he was campaigning when asked by reporters who followed his visit to a fisherfolk's village in Tanjung Kling.
"I came to this village only to 'bersantai' (casual visit), you cannot regard this as an election campaign. My visit is on the invitation of Mohamad Ali (local Umno leader) to see the situation here, and I saw that this area has the potential to be developed.
"Secondly, I am satisfied that since the state government is led by BN, the fisherfolk here have received many benefits including jetty, facilities for their boats, lighting and such.
"This shows that BN policies have brought changes to the situation here," he told reporters.
According to photos posted on his Facebook, Najib had also visited a wet market and had a drink at a beachside stall, where people also took the chance to take a picture with the former premier.
On the same day, Muhyiddin made a visit to two Gerai Prihatin Rakyat, which is an initiative where the public can purchase food items at low prices. He was also part of the initiative's launch.
The Bersatu president was also scheduled to have a tea-time event at a hotel in Malacca, where the invitation was open to the public, according to a post by Malacca PN chairperson Mohd Rafiq Naizamohideen.
'Circumventing the law'
Two political analysts who spoke to Malaysiakini believed that political parties were trying to circumvent the Health Ministry's ban by disguising their campaign activities as something else.
Sociopolitical analyst Awang Azman Awang Pawi said the Election Commission (EC) has to come out with a clear position on such activities.
"Politicians from any party would have all kinds of strategy to justify their action, whether by naming it as Gerai Prihatin, or whatever rebranding just so they can cover their political events.
"This will happen even more after the nomination day, and the EC needs to make a decision on what is the status of such activities - whether they are against the ministry's ban, or if the commission has a different take on the matter, to suit its function in promoting democratic activities during the election period so that the number of voters who come out will increase," he said.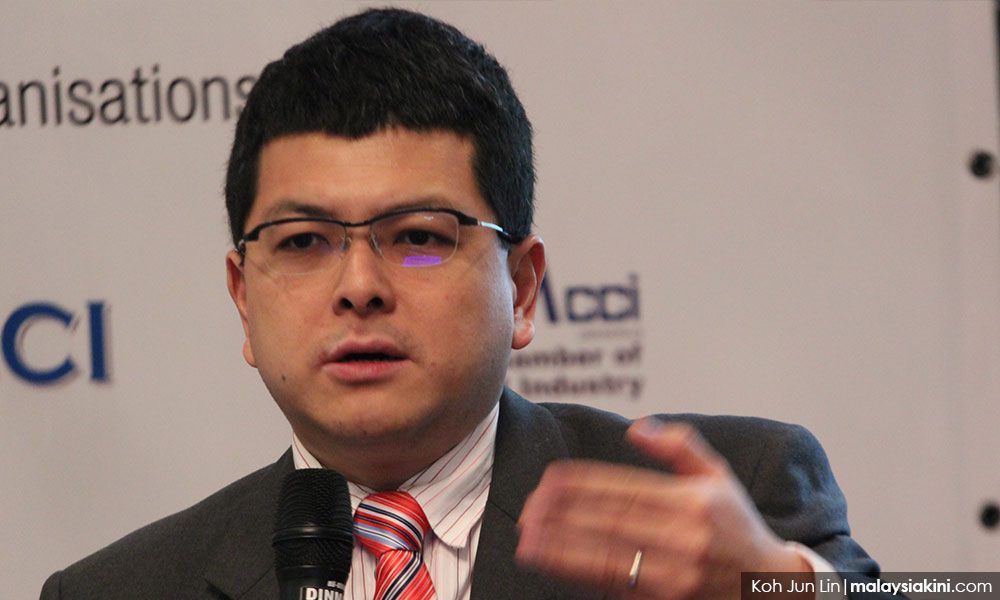 Oh Ei Sun, a senior fellow with Singapore's Institute of International Affairs, believed that politicians have resorted to such tactics because they feel that a physical presence is important to win the election.
"Based on the examples, they certainly indicate that the political parties are circumventing the ban by having programmes that are not announced as election-related.
"It is regrettable, but inevitable as they feel it is important to win this election.
"And you can see this is especially the case for the rural constituency, where the people still like to see the politicians in person," he told Malaysiakini. - Mkini