Perikatan Nasional (PN) wants PAS to give careful thought to its strategy for the Malacca state election, particularly in choosing its allies.
PN chairperson Muhyiddin Yassin reportedly said that they will leave it to PAS to decide on its cooperation with Umno.
"I leave the matter to PAS, we had a long discussion about this during the PN meeting, and for me, whatever it is that PAS decides, it is their right to do so.
"I hope PAS will give it a careful thought so that they will have the best strategy in facing the state election so that there won't be any uncertainty that might affect them in Malacca," he said, as quoted by Astro Awani.
It was learnt that Muhyiddin spoke about the issue during a press conference in Malacca earlier today.
The Bersatu chairperson was commenting on Umno's decision to maintain its cooperation with PAS through their Muafakat Nasional framework, but refused to work together with Bersatu.
On this, Muhyiddin said the party is not affected by Umno's decision, and that the party is ready for multi-cornered fights in the Malacca polls.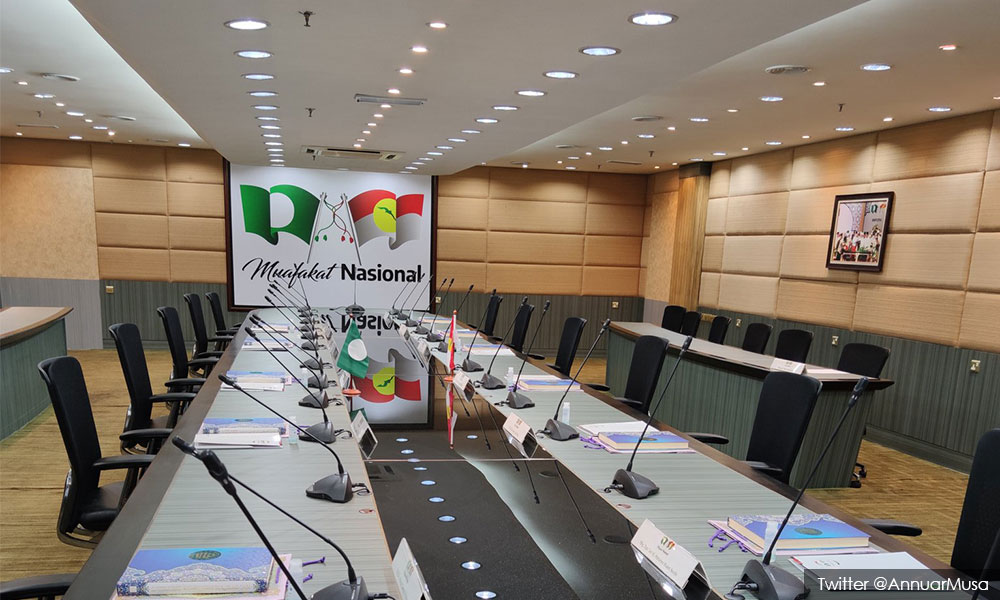 "For me, we are not affected because I understand that Umno had made the decision not to work with Bersatu during the party's general assembly last year.
"So we are not going to look beyond that, now what we are focusing on is to make preparation for the election, including the possibility of facing three-cornered or four-cornered fights," the former premier was quoted as saying.
Meanwhile, on the issue of candidates, Muhyiddin said PN will field more young faces and from multiracial backgrounds.
"When we reach a consensus, then we will introduce our candidates.
"I give my assurance that PN candidates will be those who are qualified, most of them would be young men and women, from all races and whom I expect can get the people's support," he said. - Mkini