Environment and Water Minister Tuan Ibrahim Tuan Man has been questioned for not attending the 2021 United Nations Climate Change Conference (COP26) currently taking place in Glasgow, Scotland.
In a statement today, DAP deputy secretary-general Teresa Kok said Tuan Ibrahim's (above) counterparts from other countries are currently at COP26 to discuss ways to tackle climate change.
"However, Tuan Ibrahim not only is not present at the conference, but his attention domestically is not climate change but the name of a local whiskey brand," said Kok, a former primary industries minister who worked on Malaysia's palm oil industry.
"What are the responsibilities of the environment and water minister? Does the name of a local whiskey brand contribute to reducing carbon emissions and tackling water pollution?"
COP26 is an annual conference where governments sign deals to keep global temperature by the turn of the century below 2 degrees Celsius compared to pre-industrial levels.
Failure would be catastrophic due to rising sea levels, lower food security, lower fisheries output, and economic and social strife.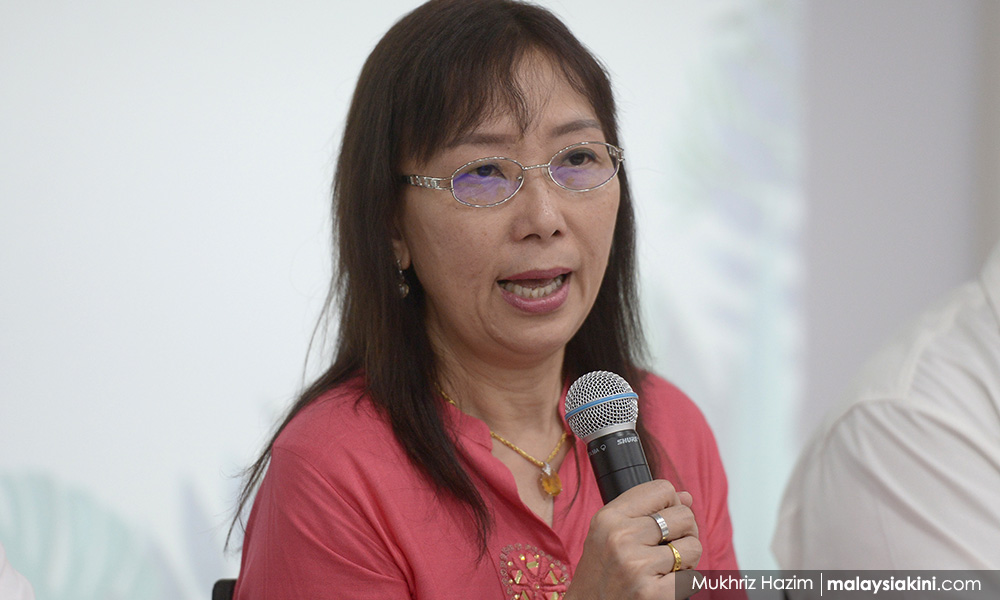 As a signatory to the Paris Agreement 2015, Malaysia has pledged to reduce carbon emissions by 45 percent from 2005 levels by 2030.
Meeting the Paris Agreement 2015 targets will qualify Malaysia for grants that can be used for other efforts to curb carbon emissions.
Yesterday, Tuan Ibrahim told the PAS Youth wing annual delegates meeting, or muktamar, that the cabinet has decided products capable of causing "public distress" cannot be sold.
"The cabinet has decided that there cannot be any production of goods that can cause distress among the rakyat including in the context of ethnicity and religion.
"This will be a policy. This is the result of what we (PAS) did, what we protested against.
"Today what we see is that they used this issue to attack PAS but in the end, it backfired on them," he told delegates.
Changing 'Timah' may give wrong impression
Meanwhile, DAP national legal bureau chairperson Ramkarpal Singh also took a swipe at Tuan Ibrahim, questioning whether PAS has anything to offer on other more pressing current issues.
"The Timah controversy ought not to have happened in the first place as it indicates sheer ignorance on the part of the government who, instead of educating those who are misinformed, further contributed to it becoming an issue from a non-issue," he said.
The Bukit Gelugor MP said the Timah controversy has brought into sharp focus the extent of racial tolerance under the PN government, raising concerns over possible indications of things to come under the current administration.
"With the spotlight so heavily on Timah recently and the numerous explanations that have surfaced to explain that it has no connection with any religion, it is difficult to understand how anyone could be confused as to what it means, which raises the question as to why its manufacturers are even considering a name change.
"On the contrary, a name change may lead some to erroneously believe that there is some truth in the rhetoric of those opposing the brand, which defies common sense," he said.
"I am also of the view that there is no need to go into the legality of the brand as I do not think any law has been breached when the same was incorporated and marketed in this country," he added.
Domestic Trade and Consumer Affairs Minister Alexander Nanta Linggi on Thursday said Winepak had, during an inter-ministerial meeting this week, agreed to consider revamping its image through a name and logo change. - Mkini