PKR lawmaker Rusnah Aluai has apologised for her remark that likened drinking the controversial Timah brand whiskey to "drinking a Malay woman", while at the same time claiming her real intention was "misunderstood".
Taking to Facebook, Rusnah (above) said she had scrutinised the responses and feedback to her remarks made in Parliament on Thursday.
"Although my original intention was to make sure no confusion arises over the label, my speech was misunderstood.
"Therefore, to parties who took offence to the remark, I apologise," said the Tangga Batu MP.
Among others, Muar MP Syed Saddiq Syed Abdul Rahman had quipped whether he is still allowed to eat Daim chocolates or drink Dutch Lady milk.
While interjecting in a debate on amendments to the Trade Descriptions Act, Rusnah had said the name and the imagery used for the whiskey brand was confusing and should be changed.
"Can't Timah be given a different brand name? The mines or something?
"It is not good for women, because Timah is imagined as a Malay woman, kak Timah, mak Timah, makcik Timah, so when we drink the whiskey, it is as though we are drinking a Malay woman," she said in the Dewan Rakyat.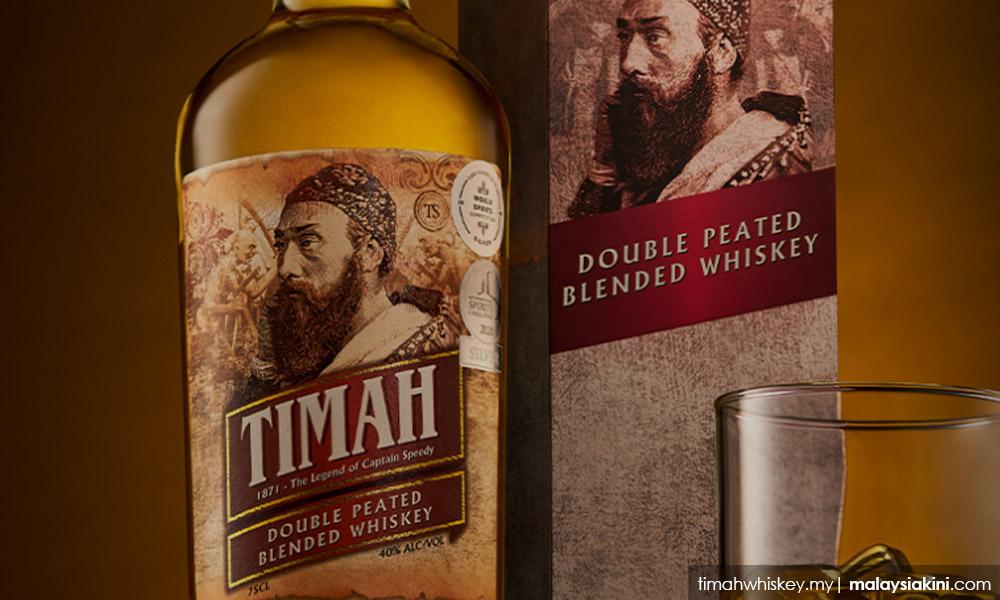 The Timah whiskey brand has been a hot topic with conservatives claiming that it either confuses or insults Malays and Muslims.
The Timah brand is named after the Malay word for tin ores, according to producer Winepak.
The label also features a photo of Captain Tristram Speedy, an English army officer and explorer during the British colonisation of Malaya, who is seen sporting a thick beard and a skullcap.
Domestic Trade and Consumer Affairs Minister Alexander Nanta Linggi on Thursday said Winepak had, during an inter-ministerial meeting this week, agreed to consider making a name and logo change. - Mkini