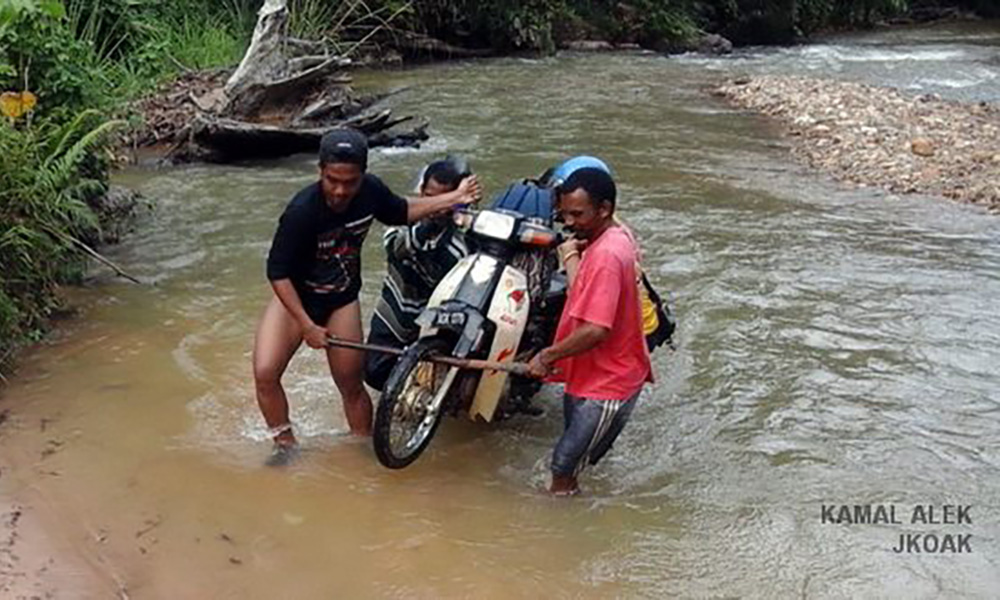 More than 1,000 Orang Asli staying in Pos Tohoi here have been cut off by land following the collapse of a bridge linking their settlement to Kampung Kuala Betis during heavy rain last week.
Orang Asli Village Development and Security Committee chairman Zainal Cali said today the residents of Pos Tohoi in settlements such as Kampung Tohoi, Kampung Penad and Kampung Gawin found it difficult to get to Gua Musang town to obtain their daily supplies.
"A number of teachers of Sekolah Kebangsaan Tohoi and Orang Asli pupils of several schools in Gua Musang have difficulty making their weekly travel up and down," he said to reporters.
An Orang Asli villager, Harun Along, 48, said he hoped that the state or federal government would upgrade the wooden bridge to a concrete one and build a metalled road to serve the settlements.

-- Bernama