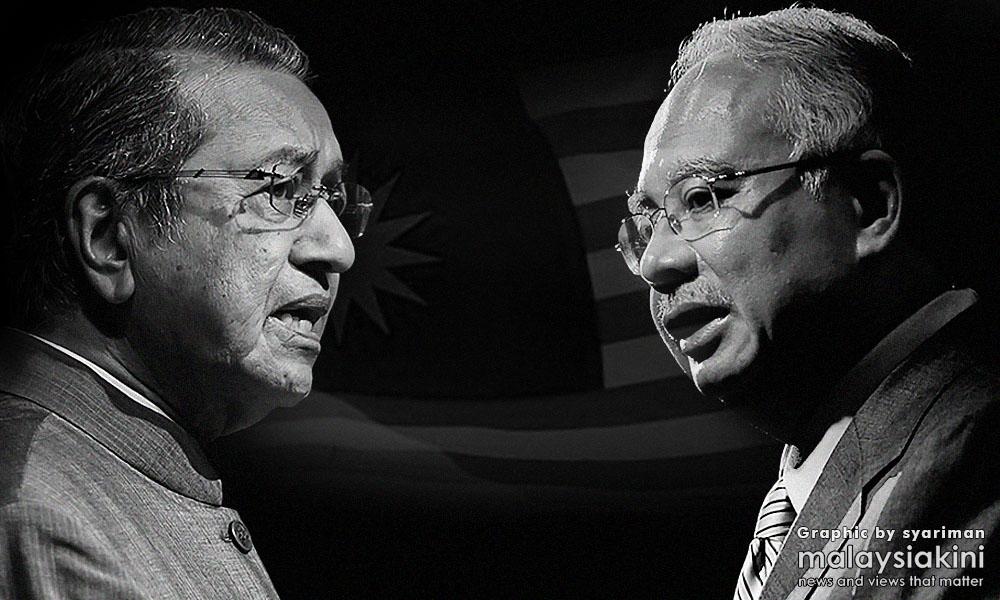 With former prime minister Dr Mahathir Mohamad duking it out with current prime minister Najib Abdul Razak, the question foremost on people's minds is whether this showdown can bring positive change to the country.
According to Tokyo-based journalist William Pesek, the answer is probably no.
In his latest Nikkei Asian Review column, Pesek pointed out that a return to Mahathir's "firebrand" ways might not help Malaysia as his 22-year tenure as prime minister was marred by accusations of dictatorship, press restrictions, and insular industrial policies.
"Even if Mahathir outmanoeuvred Najib and reclaimed the crown, there are no guarantee things would change course significantly.
"To do so would be to water down the policies and laws that kept Mahathir in power – ones Najib is now using to cling on," he said in his column today.
He also said that the opposition, with whom Mahathir has since allied himself with, is too "feckless" to provide Mahathir a clear path back to the top spot.
"His old party, Umno, is also Najib's, and it has held power for more than six decades.
"Barring a critical mass of party elders tossing Najib to the curb, which is highly unlikely, Mahathir would have to find another way in," he said.
He also warned that Malaysians could see living standards slump as Mahathir and Najib continue exchanging blows.
However, he admitted there was a "wild card" possibility: that Mahathir railing against the ruling administration might prod the government into doing its job instead of merely doling out patronage.
He said that Malaysia needs to increase its competitiveness, pointing out that when Mahathir left office, the country was ranked 37th on Transparency International's corruption index, but had since dropped to 55th place.
Pesek, a former Bloomberg columnist, also pointed out that Malaysia has also slumped in productivity and efficiency scales, dropping from 21st to 25th rank in competitiveness by the World Economic Forum.
"Najib's team is big on splashy conferences to tout success in raising Malaysia's game, even though the facts belie the claims," he said.
He argued that only bold change will ensure Malaysia thrives in the current economy, saying that the neglect of the racial minorities in its economic policies is "self-defeating economic apartheid".
It will only drive Malaysia's best and brightest to other countries, he said.
Though the 1MDB scandal and the missing Malaysia Airlines flight MH370 are two separate incidents, they are not completely unrelated, he said.
Calling the search for flight MH370 a "bungled" operation, Pesek said the opacity and cluelessness of official response following the disappearance exposed a political system unaccustomed to basic accountability.
"Malaysia's clumsy response to 1MDB followed a similar pattern, offering insights into how a resource-rich nation with reasonable growth rates could be ensnared in the middle-income trap," he said.
Though Asia-based journalists miss Mahathir's "fiery rhetoric and mercurial style", he said the 91-year-old is not the most reliable source on what is causing the economic troubles.
"I was in that Hong Kong ballroom 20 years ago when he (Mahathir) complained bitterly about the 'rape' of Malaysian markets by (American billionaire) George Soros and his ilk.
"And let us face it, Najib brought this wrath on himself. Entertaining as he is, though, Mahathir is a wildly imperfect messenger for what ails the economy," he said.- Mkini