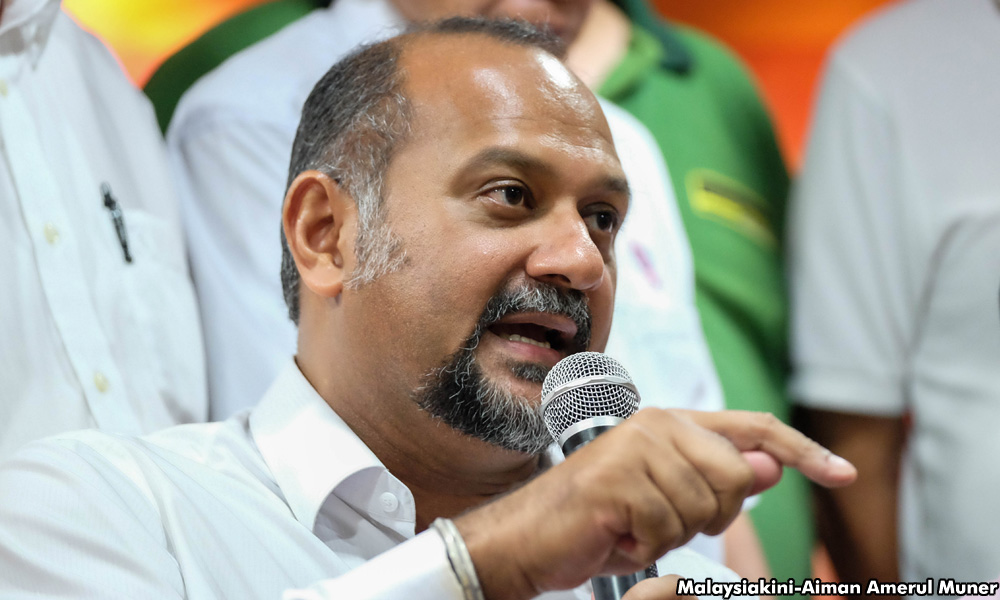 The Registrar of Societies (ROS) has apparently snubbed DAP's request for an official notice after its director-general Mohammed Razin Abdullah on July 7 declared in the media that the party must hold a re-election.
DAP national legal bureau chief Gobind Singh Deo said his party did not receive any official notification as of 5pm yesterday, a week since Razin said the DAP must hold another re-election.
"It appears as if the ROS (director-general) has no basis to support his decision, nor the basic professional courtesy to write to us officially to communicate that decision to us," Gobind said in a statement today. He also demanded that Razin resign.
Previously, Gobind had said that an official notice from ROS was "absolutely essential" as it will have to clearly spell out the premise of its decision as well as the directive that DAP will need to comply with.
However, in the absence of this letter, Gobind said the DAP may have to rely on ROS' statement to the media on the party's status.
"We may now need to move ahead on the basis that the media statement issued by the ROS on July 7 is the official notification by the ROS to the DAP of his (Razin's) decision.
"We will write to the ROS on Monday conveying this to him," he said.
Gobind said the DAP central executive committee will also meet on July 19 to decide the next course of action.
Razin had said the DAP's re-election held on Sept 29, 2013 was
invalid
as the party should have used the full delegates list for its first party election held on Dec 15, 2012.
The DAP held the re-election based on the list of delegates who had voted in the first election on Dec 15, 2012.
The re-election was held after an excel sheet error raised doubts in the first election.
If the DAP complies with the latest order for a re-election, it would be the third election for its leadership for the 2013-2016 term.
The leadership's 2013-2016 term expired last September, but DAP is able to postpone its election for 18 months in accordance with its constitution.
This was to prepare for the upcoming general election.- Mkini