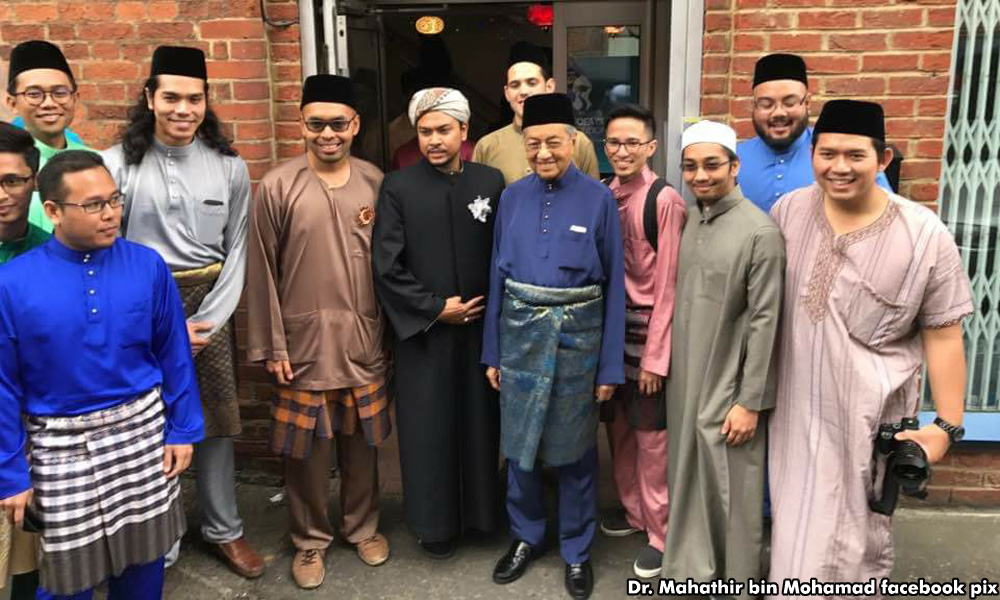 Former premier Dr Mahathir Mohamad claims Malaysian students in the UK were told off by government officials for meeting him during Hari Raya celebrations.
In the latest article on his blog, Mahathir - who was in London to be with family - said that he had performed Aidilfitri prayers at a mosque in Acton where there were many Malaysian students.
However, when he and his wife Siti Hasmah Mohd Ali met them after prayers, the Parti Pribumi Bersatu Malaysia chairperson felt something was amiss.
"I found that none of the students asked about the situation in Malaysia, especially on politics.
"They seemed afraid, although friendly.
"I was told later that they had been scolded by the Malaysian government (I wasn't told by who) for being in the same place as me," Mahathir claimed.
He said that the students were afraid their scholarships would be withdrawn.
He claimed his nemesis, Prime Minister Najib Abdul Razak, was afraid that he would influence the students.
The two are engaged in a bitter feud, with Mahathir accusing Najib of stealing public funds and undermining Malaysia's sovereignty,
Mahathir's blog post appears to be addressed to critics who mocked him for celebrating Hari Raya Aidilfitri abroad, instead of in Malaysia.
The former premier explained that his children and grandchildren were not able to come back to Malaysia, hence why he went to them.- Mkini