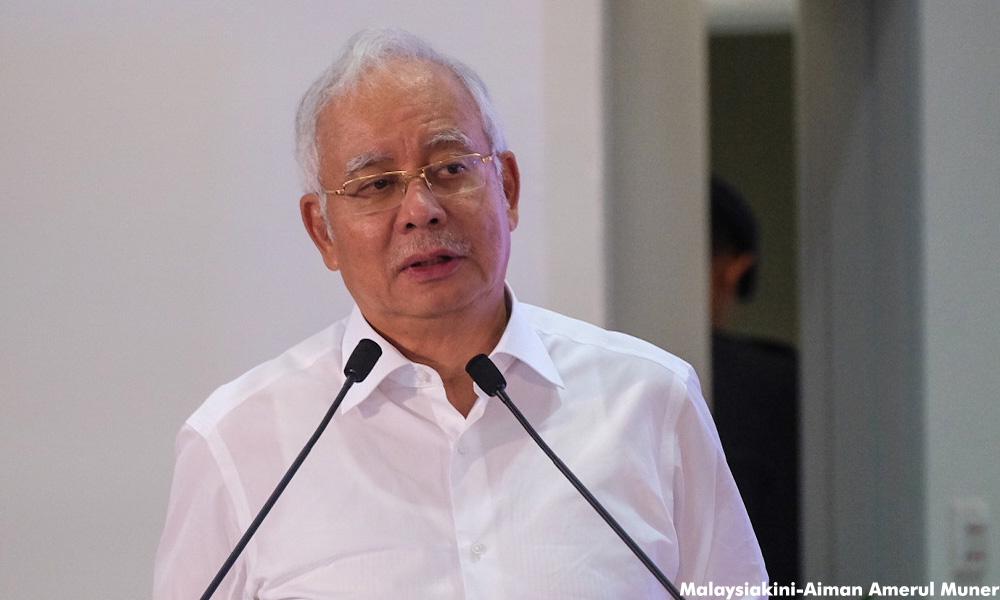 Former prime minister Dr Mahathir Mohamad is warming up to Anwar Ibrahim becoming a future prime minister as he fears the PKR de facto leader will testify against him in the Royal Commission of Inquiry (RCI) on the forex scandal.
This was according to Prime Minister Najib Abdul Razak, who said Mahathir feared the RCI findings could lead to criminal prosecution.
"So he (Mahathir) cannot afford to have individuals highly relevant to the case such as Anwar testifying against him.
"It is ironic that Mahathir now needs Anwar, the man he sacked and jailed.
"Just as he now needs Lim Kit Siang, another man he jailed, because, in reality, Lim controls the opposition as DAP have the vast majority of Parliamentary seats - whereas Mahathir's party has just one," he said in a statement tonight.
Najib's statement came after Mahathir in an interview with UK-based The Guardian said he had no objections to Anwar becoming prime minister in future.
However, Mahathir today also
insisted
that he had not made a mistake when he thwarted Anwar's rise to the premiership by sacking him as deputy prime minister in 1998.
The Parti Pribumi Bersatu Malaysia (Bersatu) chairperson also stressed that Anwar can only become prime minister if Pakatan Harapan wins and an interim prime minister succeeds in freeing him.
Najib said Mahathir warming up to Anwar is "not what it seems".
"It comes after 20 years of Mahathir vilifying him and using every possible means at his disposal to eliminate Anwar from the political process, including arresting him under the now-repealed Internal Security Act, prosecuting and jailing him and a sustained campaign to attack his moral character.
"However, as Mahathir knows well, Anwar cannot legally contest, so this U-turn is not about the coming general election.
"In reality, Mahathir's new appeasement of Anwar is driven by his deep concern about the Cabinet's decision to form a RCI to investigate the truth behind the Bank Negara RM30 billion forex losses during his premiership, as detailed in the special task force report," he said.
Bank Negara's dabbling in the forex market saw the central bank suffering major losses.
This happened in the late 1980s and early 1990s, when Mahathir was prime minister.
The opposition welcomed the RCI into the forex scandal, albeit being almost 30 years late, but have also demanded an RCI into the 1MDB scandal which the government has ignored.- Mkini