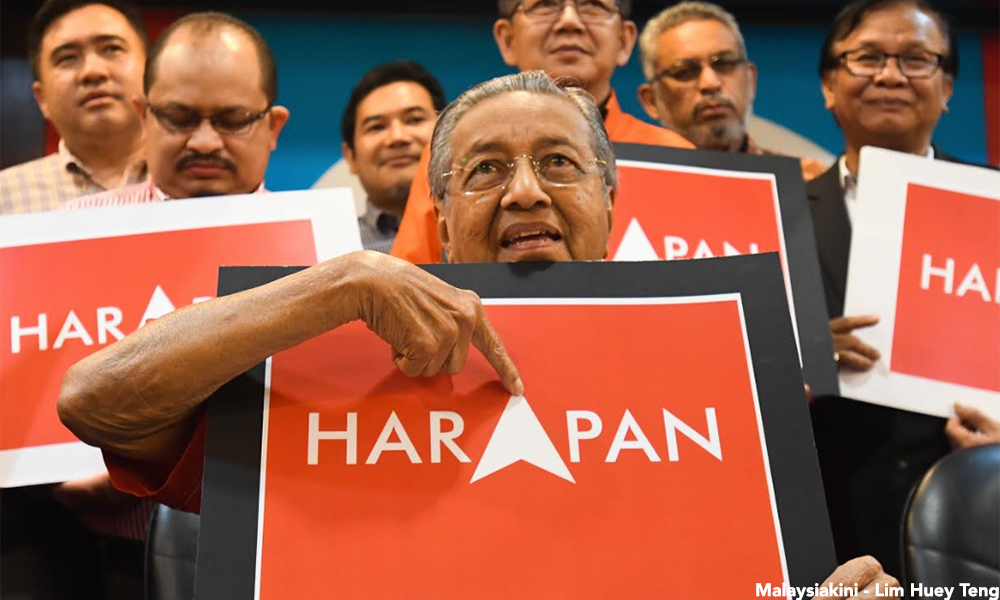 The reunion of once nemeses Dr Mahathir Mohamad and Anwar Ibrahim, who were prime minister and deputy prime minister respectively in the 1990s, is striking fear in the hearts of their enemies, said the former premier.
Laughing off Nazri Abdul Aziz's claim that the two would "kill each other", Mahathir said the Umno minister was afraid now that the two were best friends again.
"Of course, he wants that (for the duo to 'kill each other') because he is afraid. He is quaking in his boots because I am best friends with Anwar.
"He must not be sleeping sound," Mahathir quipped when met by journalists after a ceramah in Shah Alam last night.
Nazri yesterday said he was happy to see Anwar and Mahathir at the top Pakatan Harapan leadership's line-up as the two would end up taking each other down.
"My feeling is good because they are going to kill each other," the tourism and culture minister said.
Last week, Mahathir unveiled the Harapan line-up with him as the opposition coalition's chairperson, while Anwar is de facto leader. Anwar's wife, PKR leader Dr Wan Azizah Wan Ismail, is Harapan president.
Anwar was once Mahathir's protege and heir apparent in the 80s but the two had a bitter falling out in 1998, which eventually led to the PKR de facto leader's first imprisonment.
Anwar is currently at the tail-end of his five-year imprisonment after he was found guilty of a second sodomy charge.
He should be released from jail in April next year after serving two-thirds of the sentence. Prisoners are given one-third remission of their jail term for good conduct.
After two decades at opposite ends however, the two mend ties with Mahathir making the first move last September by showing up in court to support Anwar's bid to challenge the National Security Council (NSC) Act, which gives the government wide powers to declare emergency.
Mahathir has since said that the two have buried the hatchet. - Mkini