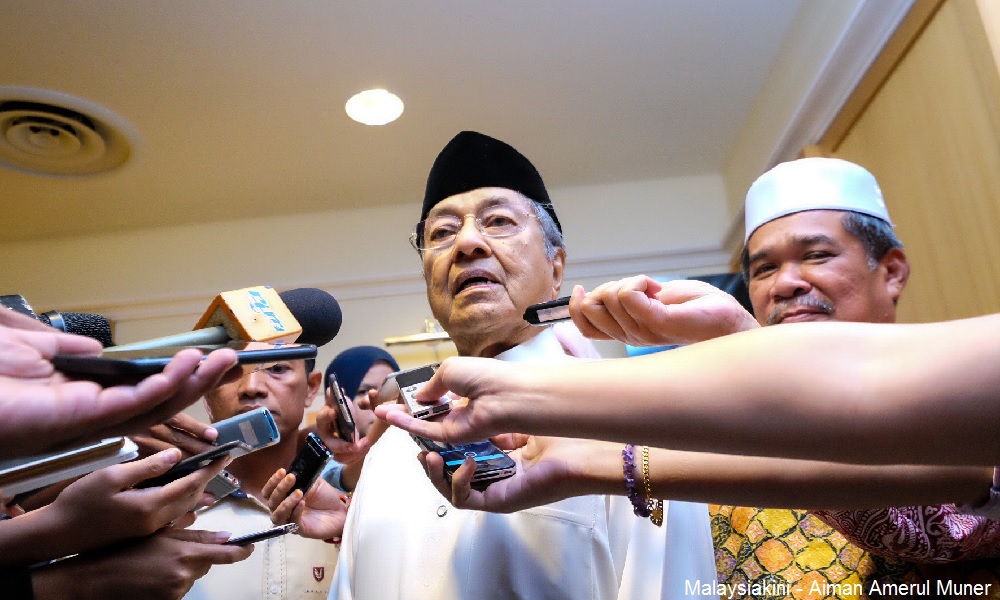 In the spirit of Aidilfitri, former premier Dr Mahathir Mohamad said he has forgiven his critics including Prime Minister Najib Abdul Razak
"I wish Selamat Hari Raya to Najib and his family as well as their supporters.
"Without being asked, I forgive those who have slandered me all year long, especially TV3, Utusan Malaysia, New Straits Times, Salleh Said Keruak, Tunku (Abdul) Aziz (Tunku Ibrahim), Annuar Musa, and others," Mahathir wrote on his blog today.
Salleh is the communications and multimedia minister, while Annuar is Umno information chief. Tunku Aziz is a ex-DAP leader and ardent critic of Mahathir's.
It is customary among Malays to seek forgiveness during Aidilfitri.
Despite the Aidilfitri greeting for Najib, Mahathir's blog post was laced with attacks against the prime minister.
"Hari Raya is a special day. For Muslims, we must pray, shake hands and ask for 'maaf zahir dan batin' (physical and emotional forgiveness).
"Maybe Najib doesn't understand that," he said.
He also claimed that the prime minister was hated the world over, for "publicly known reasons".
Mahathir has accused Najib of embezzling public funds and undermining the country's sovereignty by selling off national assets to China.
Najib has denied the allegations.- Mkini