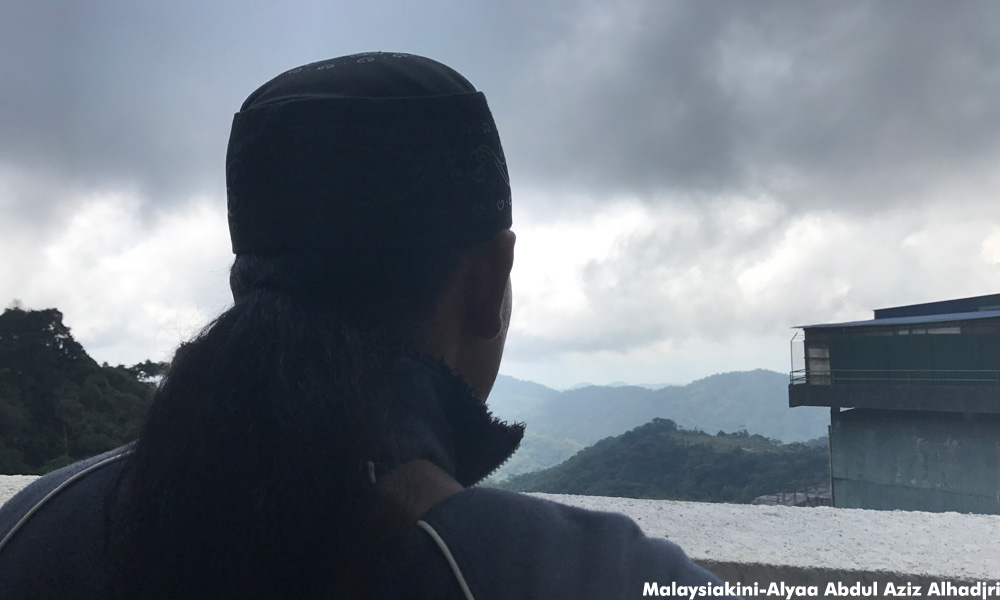 SPECIAL REPORT
| Yudi is an Indonesian construction worker who was recently legally re-hired using the Immigration Department Enforcement Card (E-card) system.
However, what was supposed to be a service provided for free by the government has cost him thousands of ringgit in payments made through an undisclosed third party claiming to be an agent.
The payments purportedly include various fees to eventually secure his new work permit, said Yudi, who has been in Malaysia for about 10 years.
Earning a daily wage of RM55, Yudi said he paid RM1,500 just for his E-card.
"In total, I have spent RM3,000," said Yudi, who also has a wife and son in Malaysia. He said he was unclear as to whether there will be other payments to be made.
Malaysiakini, together with Jakarta-based NGO Migrant Care, met with Yudi* near his worksite on Wednesday.
Like many of his fellow countrymen, Yudi first came to Malaysia with a valid passport and work permit, employed as a labourer at an oil palm plantation in Ipoh.
"But then my boss passed away. Soon after that, I ran away and worked (illegally) at several other plantations before coming here," he said.
While out around Kuala Selangor several years ago, Yudi said he was arrested during a raid and subsequently released after his second employer purportedly paid the authorities RM1,500.
"They asked me whether I wanted to go home (to be deported) or whether I wanted to stay and work in Malaysia? At that time, I still had a boss.
"I called my boss and he came to pay them, and I was released," Yudi said.
As for his current employer, Yudi said all workers were only warned about the ongoing raids, which followed the June 30 deadline set for employers to apply for E-cards for their undocumented workers.
"If we don't work, we still won't get paid," he lamented.
"I may be safe, but how about my wife and son?" asked Yudi, adding that he has no choice but to accompany them while in hiding.
His wife and son, along with a group believed to number some 100 others, have taken to
hide in the jungle
surrounding several projects located around 60km away from Kuala Lumpur, in a neighbouring state.
Only undocumented migrants who are employed in five recognised sectors are allowed to apply for an E-card - a temporary document issued pending the approval of their new work permits.
They are also not allowed to extend this facility to their dependents here.
The Immigration Department has since, the stroke of midnight on June 30, launched nationwide raids on undocumented migrants and it was reported that more than 2,000 workers and 44 employers have been arrested, as of July 6.
After being issued with the E-card, employers and workers will have until Feb 15 next year to complete the re-hiring process through appointed private vendors.
At the end of the June 30 deadline, Immigration Department director-general Mustafar Ali had said, only 155,680 illegal immigrants working for 26,957 employers had applied for the E-card and 140,746 of the cards were issued.
This is only 23 percent of the 600,000 cards targeted by the Immigration Department, Mustafar said.
Malaysian Employers Federation (MEF) executive director Shamsuddin Bardan said the low figure could be due to the lack of awareness about procedures involved in the re-hiring programme.
This then resulted in a lack of confidence in the entire process and provide an opportunity for purported agents, he said.
"The e-card is supposed to be free. But what has been happening is that there are many agents who had approached migrant workers and even employers.
"Employers are supposed to bring all their workers to the Immigration Department but there are those who felt the procedures were unclear and so they fall for these agents," Shamsuddin told Malaysiakini when contacted.
However, he said the MEF is not aware as to whether any E-cards have been issued as a result of payments made to the so-called agents.
"At the E-card (application) stage, there should not be any payment made.
"It is only later in the re-hiring process for the work permits that compound payments for overstaying, levy and others must be paid," Shamsuddin said.
Profiteering from workers
Specifically, Shamsuddin said, employers would have to pay at least RM1,200 as registration and administrative charges for each worker.
He also confirmed the payments should be made to firms appointed by the government to manage the re-hiring process, although he lamented that this appeared to be nothing more than "a money-making venture."
"Why should they ask the employers to pay RM1,200? It (the re-hiring process) is purely a profit and money-making venture," he said, and noted that the role of the companies is only to collect all necessary documents and pass it on to the Immigration Department.
Rather than appointing a private company, Shamsuddin said, the government could have directly facilitated the subsequent re-hiring process, and at the same time, reduced the costs involved for employers and workers.
It has been announced that the government has appointed private manpower agency Iman Resources Sdn Bhd to process applications for migrant workers from Indonesia.
Another company is in charge of workers from Myanmar and a consortium of three companies will be responsible for handling applications from the remaining source countries.
Reports of the ongoing raids have also prompted Indonesia's Manpower Protection and Placement Agency to call for similar actions to be taken against employers caught harbouring undocumented migrants.
In pointing out that an undocumented migrant worker is unlikely to survive with no employer, the agency's general secretary, Hermono, said in a statement that the process should be reversed by first cracking down on errant employers.
"These employers are the ones who should be dealt with because they are the root of the problem on the rising numbers of illegal workers.
"Whether or not the workers are employed, legally or otherwise, that will depend on the employers hiring them," Hermono claimed.
Under Section 55 (B) of the Immigration Act 1959/63, employers found employing undocumented migrants can be fined not less than RM10,000 and not more than RM50,000 or given imprisonment not exceeding 12 months, or both, upon conviction.
*Name changed to protect his real identity- Mkini