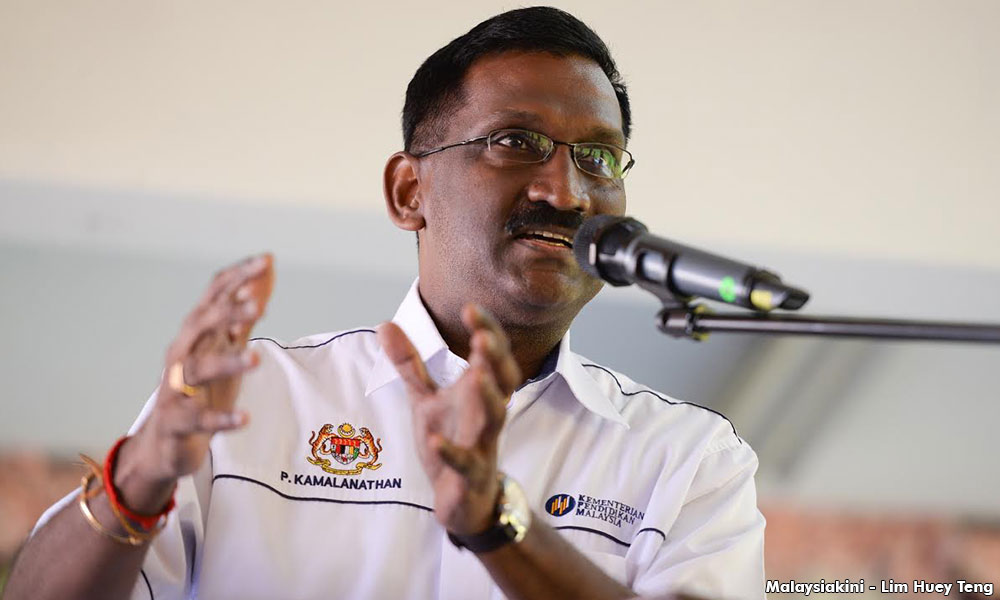 The Education Ministry is probing two caning incidents which had purportedly occurred in schools in Selangor and Malacca respectively.
Deputy Education Minister P Kamalanathan confirmed that an investigation is being conducted into an
incident
in which an eight-year-old student at SJK(C) Puay Chai 2 in Petaling Jaya was allegedly caned 12 times for failing to pay parent-teacher association (PIBG) and security fees.
"The ministry is looking into the case and we will take appropriate action," he told reporters at a press conference in Kuala Lumpur today.
The deputy minister was earlier asked whether action has been taken against the teacher responsible for caning the student.
"I have not gotten the final report but that should not have happened. The PIBG fee is not compulsory.
"It is up to the parents. It (the fee) will help their children but (teachers should not resort) to the extent of caning," he added.
It was reported that the caned student's mother, who is a single parent, had received an apology from the school for the incident. She was also allegedly told by the school's principal not to speak to the press.
Meanwhile, commenting on a case in Malacca where it was claimed that a headmistress of a vernacular school had caned a student until the eight-year-old bled, Kamalanathan confirmed that a police report on the matter has been lodged.
"The state education department is also conducting an internal investigation but we will not be able to reveal the report until the police investigation is completed," he said.
English daily The Star quoted a 38-year-old housewife who claimed that her daughter was bleeding from her back when she returned home from school on June 22, the day she was allegedly punished.
The housewife said she was told that the caning was warranted as her daughter had failed to pass up her homework.
Few complaints on teachers getting bullied
On another matter, Kamalanathan confirmed that only a few complaints had been made to the education ministry in relation to instances involving teachers getting bullied by students.
"There is one or two (complaints). Very few complaints have been made but we are able to overcome these complaints."
Stating that he did not have the exact figures, Kamalanathan said this is the reason why teachers should lodge reports when such instances occur.
"If teachers do not complain about it, it will be difficult as we will not be able to find a solution to it.
"That's why we need teachers to come up front and complain and we will find a way, a very good solution for everyone involved."
This, he added, was not only limited to cases of teachers being bullied but those involving students, too.
"A complaint has to be made. (And) it is not only the responsibility of the education ministry or teachers but it's a community responsibility.
"You can't say 'it's not my child'; cannot be like that. It is our children. You have to report to someone so we can find a better solution for everyone."
Education Minister Mahdzir Khalid on Monday confirmed that there were indeed cases of teachers being bullied but they were often not reported due to fears of personal safety when outside school premises.
Meanwhile, Kamalanathan said that no new requirements will be enforced in relation to food operators at Politeknik Seberang Perai.
"We will maintain and use the existing standard operating procedures," he said.
News reports had earlier stated that an Indian food canteen operator who was the only non-Muslim canteen operator on campus was told to cease operations on grounds that his stall was not "syariah compliant".
The institution's director, however, said that three other contractors, all of them Malay, also had their contracts terminated. All four were purportedly terminated based on administrative reasons.- Mkini