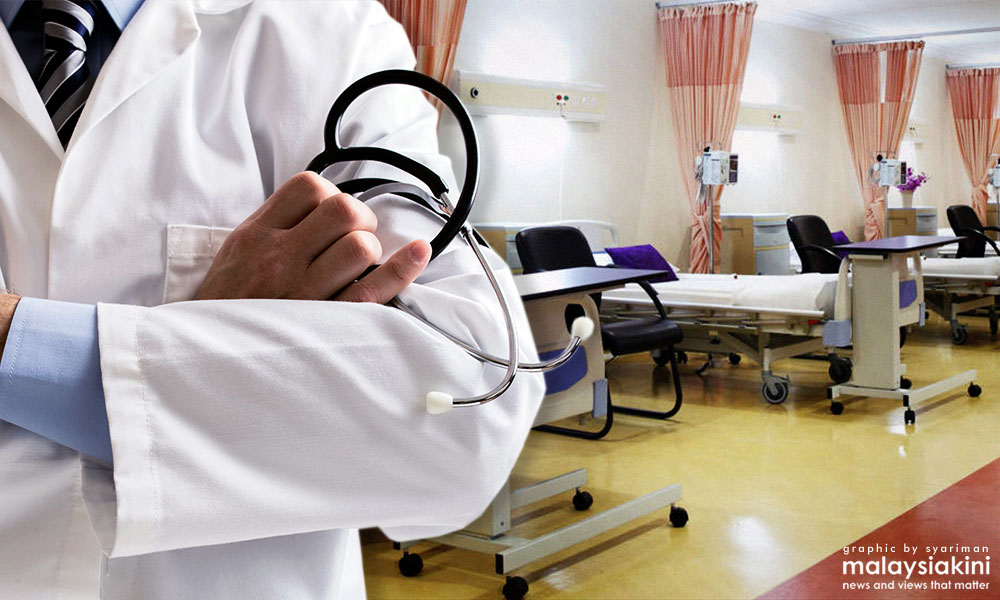 The creation of a Bahasa Malaysia (BM) proficiency test can potentially resolve the current controversy involving the recruitment of doctors who do not possess SPM-level qualifications for the language.
Thousands of Malaysians sit for the Test of English as a Foreign Language (Toefl) or the International English Language Testing System (Ielts) every year and it is high time Malaysia created something similar for BM, several policy experts say.
"If it needs to be formally measured, then all we need is a professional certificate of proficiency in BM that can be taken by anyone at any time," Institute for Democracy and Economic Affairs (Ideas) chief executive Wan Saiful Wan Jan told Malaysiakini.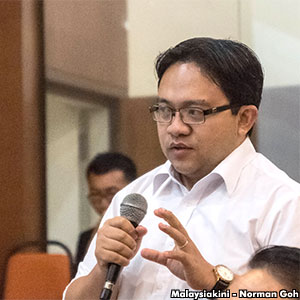 The existence of such a certificate would also make it possible for people of any profession to take the test, if they want to work in Malaysia, Wan Saiful (
photo
) added.
"Why can't Dewan Bahasa dan Pustaka (DBP) just create that professional proficiency test? That will help make BM a language learned and spoken by professionals from all backgrounds."
Repeating secondary school
Recently, the Health Ministry came
under fire
from politicians for requesting the Public Service Department to waive the SPM Bahasa Malaysia pass requirement in order for public hospitals to recruit doctors who do not go through the national schooling system.
Without the waiver, the only way Malaysian-born medical students who are educated entirely abroad and wish to practice in Malaysia would be to sit for the SPM examination involving six subjects - BM, English, Mathematics, Science, History and Islamic/Moral Studies - in order to meet the SPM-level BM requirement.
Essentially, this means that they will have to repeat secondary school education.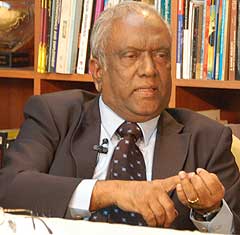 Former Treasury secretary-general Ramon Navaratnam (
photo
) said that this system did not make sense.
"There's no need to take History, Mathematics and Science exams all over again. They are not schoolboys or girls
"Don't penalise them by asking them to go back to school," Ramon said.
It'll cause a brain drain
He believes that if the system proposed is implemented, it would result in Malaysia losing doctors to other countries.
"They would not want to come back. It will make the brain drain even worse.
"Then, you may have a lowering of the quality of doctors in this country and it's not doctors who will go abroad, patients will go abroad, too," warned Ramon, who now heads the Centre for Public Policy Studies at the think-tank Asian Strategy and Leadership Institute (Asli).
Wan Saiful believes that the controversy was sparked by "childish politicisation", without proper regard for the real issue: Ensuring the country has a good supply of qualified medical professionals.
"It should not matter what language the doctors speak, as long as they can treat the patients well.
"So this has nothing to do with (passing) BM at SPM level. It is more about their communicative ability as medical professionals.
"As long as this is ensured, it really does not matter what qualification a person has in non-medical subjects," Wan Saiful added.
Conversely, Steven Wong, the deputy chief executive of the Institute of Strategic and International Studies (Isis), said any doctor who wishes to practice in Malaysia should at least possess an equivalent to a credit in the SPM-level BM examination.
"BM is quite critical if you are going to practice in Malaysia. If you're not going to practice in Malaysia then you don't have to worry about anything.
"I think those who are studying locally and are going to practice locally should be able to interact with their patients.
"At the very least they should be able to interact with their patients. Otherwise, how are they going to be caregivers?"
However, Wong believes that it would be "a bit silly" to expect potential contract doctors to face SPM-level examinations for five other subjects other than BM.
"They have passed that point already. They would have taken subjects that were approved by the Education Ministry if they studied here," he said.- Mkini