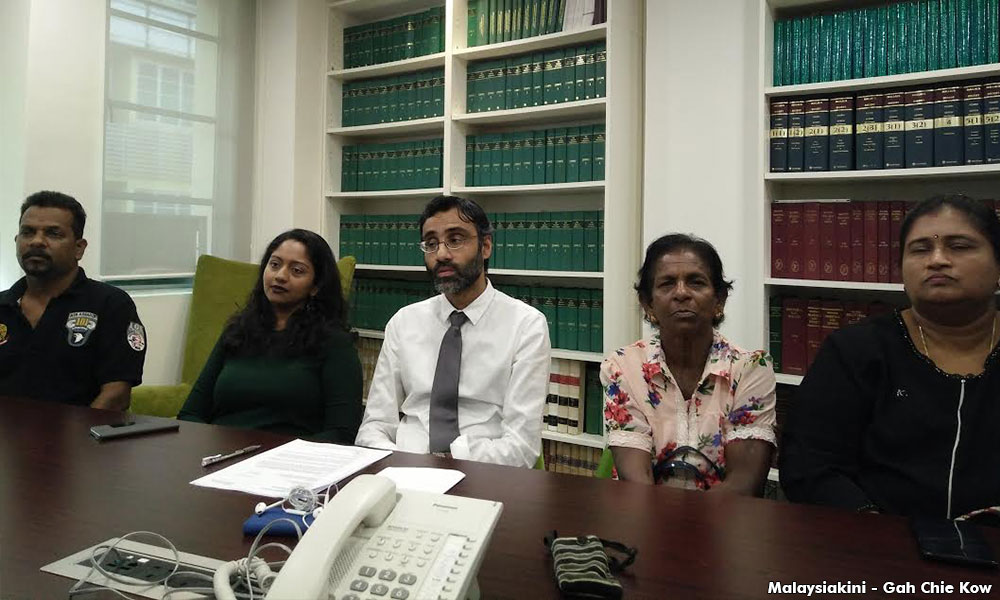 The family of the Batumalai brothers who were hanged in March while a clemency petition was pending, has demanded an explanation from the government.
N Surendran, the lawyer representing the family, raised the question of the possibility of a breach of law in the execution of Rames, 45, and Suthar, 40, who were both convicted of committing murder.
"On Feb 23, the family submitted a fresh clemency petition to the Negeri Sembilan Pardons Board. Despite this, the execution took place on March 15," he said at a press conference today.
Showing a copy of the clemency petition prepared by Haresh Mahadevan & Co to the media, he said the authorities, including Kajang Prison director and Home Ministry, have been notified about the petition.
"When the execution was carried out, the outcome of the petition was not known. It was still pending," he said.
He alleged that the authorities may have breached the law as the siblings were hanged without having their legal process exhausted.
Citing the Federal Constitution, Surendran said that a clemency is part of the legal process of a death convict, and hence the latter is entitled to such right.
Also present were Amnesty International Malaysia executive director K Shamini Darshni, mother of the deceased A Paruathy, and siblings B Kumar and B Shanu as well as sister-in-law B Devi.
Surendran also claimed that this was the first ever
execution
carried out before the legal process was exhausted.
Meanwhile, Shamini called for a moratorium on the execution of convicts. According to her, there are 1,068 inmates on death row.
Devi also pointed out the possibility that Suthar was hanged in a botched manner.
"During the bathing process before the funeral rites, we checked their necks and found that Suthar's neck was fine while Rames' was broken," she said.
If the neck was not broken, Surendran said this might indicate that death was not instantaneous.
"This raises the serious question as to the manner of Suthar's death. He may have suffered great anguish before he died; this should not have happened," he said.
"We are also seeking explanations as to how the hanging was carried out and why Suthar's neck was in that condition," he said, adding Article 5 of the Federal Constitution prohibits cruel punishment.
"We want an explanation from the authorities on whether the execution of Suthar was botched," he said.
"In the public interest, we hope the Home Minister (Ahmad Zahid Hamidi) will respond as soon as possible," he added.
Elaborating, Shamini said before a person is hanged, the thickness and length of the ropes are measured against the person's height and weight.
"So, in this case, there are questions as to whether the execution was correctly done. This seems to indicate a botched execution," she said.- Mkini