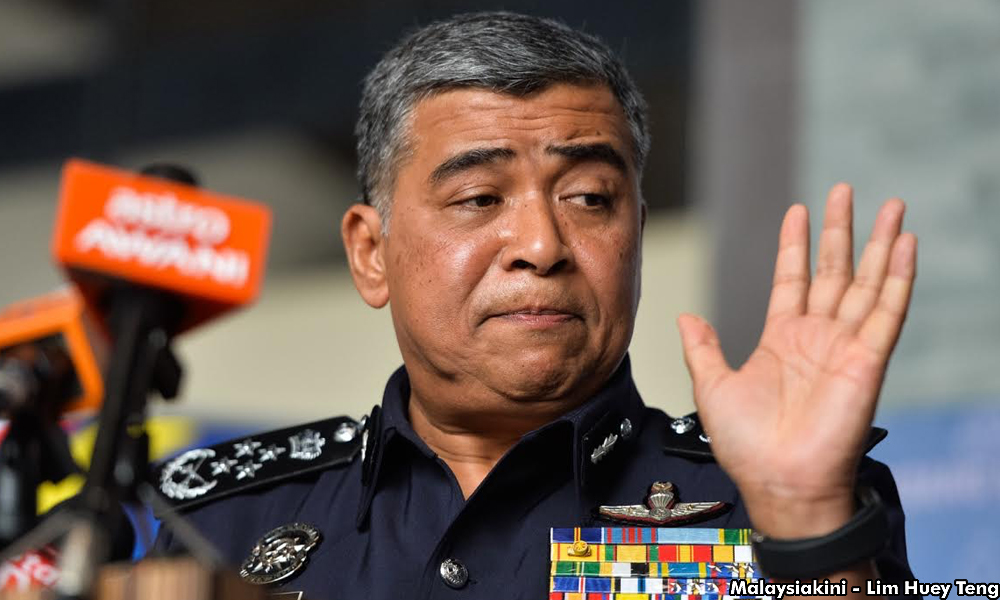 Police have passed the buck to the Malaysian Anti-Corruption Commission (MACC) on the claim that the director-general of the Defence Staff Intelligence Division received money from Prime Minister Najib Abdul Razak about a month before the last general election.
Inspector-general of police Khalid Abu Bakar said police investigations would only be made according to the cabinet's orders based on the Public Accounts Committee's (PAC) report.
"Oh… Don't ask me that, ask the MACC. No (police won't investigate)," he told reporters at a press conference in Kuala Lumpur today.
Khalid explained that investigations into the matter can only be done by the MACC as there are certain lines which the police need to note and abide by.
"If there is no line separating (the police and the MACC), there will be no end to it," the top cop added.
Khalid said this when he was asked by reporters whether the police would investigate Defence Minister Hishammuddin Hussein over the claim.
Yesterday, Hishammuddin had said that he was open if there were moves to
investigate
the claim made by whistleblower site
Sarawak Report
earlier this week.
Stressing that he had nothing to hide, Hishammuddin, however, said that he was not able to confirm whether the money was indeed paid or not.
Sarawak Report
had
claimed
that Najib paid RM7 million to the director-general of the Defence Staff Intelligence Division on April 8, 2013.
It said Abdul Hadi Hussin, who occupies the role, could explain why the defence intelligence was receiving a personal cheque from the prime minister.- Mkini