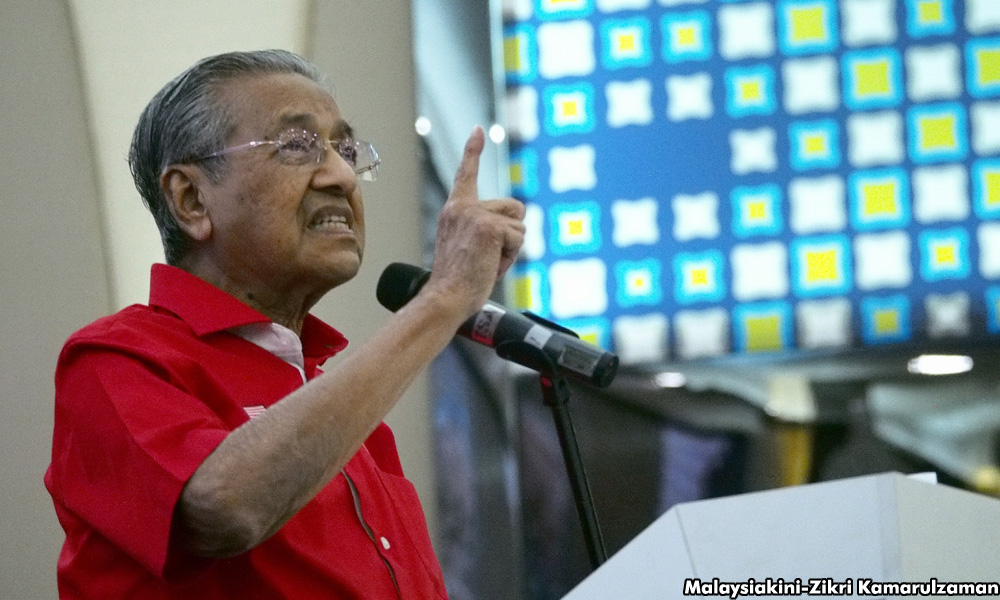 Former Umno stalwart Dr Mahathir Mohamad has quashed the party's fearmongering that Lim Kit Siang would become prime minister if the opposition were to take over Putrajaya.
Defending his old nemesis turned good friend, Mahathir questioned why Lim would even want to be prime minister, citing how he had turned down an opportunity to be a minister under Abdul Razak Hussein.
"After 1969, when Razak was forming BN he invited DAP (to join) too, not just Gerakan and SUPP.
"If Lim wanted to be a minister he would have joined (BN), all those who joined became ministers.
"But he didn't want to be a minister, what more the prime minister," Mahathir said at a ceramah in Shah Alam last night.
DAP and Gerakan were among the key opposition parties that denied the ruling government - then banded together as the Alliance - the popular vote in the 1969 general election.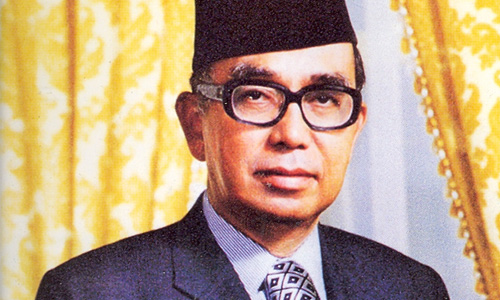 Following this and the ensuing racial tensions, Razak (
photo
) had sought to consolidate the government by inviting opposition parties to become members - a move that saw the Barisan Nasional replacing the Alliance in 1973.
As Malaysia heads towards the 14th general election, Umno has sought to dissuade its core Malay support base from supporting the opposition by painting DAP as a bogeyman.
Besides claiming that DAP wanted to install Lim as either prime minister or deputy prime minister, Umno also claimed that the opposition party would cause the position of Malays and Islam to be undermined.
Lim and DAP have denied such allegations, especially on the alleged aspersions to become one of the top two government leaders.
'DAP a a multiracial organisation'
Mahathir has also recanted his past condemnation of DAP as a Chinese chauvinist party, claiming that it was instead a multiracial organisation that respected the position of Malays in the country.
Earlier in the night, Amanah president Mohamad Sabu chided Umno for its mixed response to DAP's absence from the top tier of the Harapan leadership line-up.
"All of a sudden Umno loves DAP," Mohamad said in response to those who claimed the party was sidelined.
However, the Amanah president noted that others claimed that DAP was still secretly in charge of the coalition.
"So what does Umno want? Previously they said 'Hei, Cina, apa Cina mahu?' (What do the Chinese want?)
"Now we ask, 'apa Umno mahu?' (what does Umno want?)," he said.
Mohammad, together with Parti Pribumi Bersatu Malaysia (Bersatu) president Muhyiddin Yassin and DAP secretary-general Lim Guan Eng, are Harapan deputy presidents.
Amanah deputy president Salahuddin Ayub and his PKR and Bersatu counterparts Azmin Ali and Mukhriz Mahathir, together with Sarawak DAP chief Chong Chieng Jen, are the coalition's vice-presidents.- Mkini