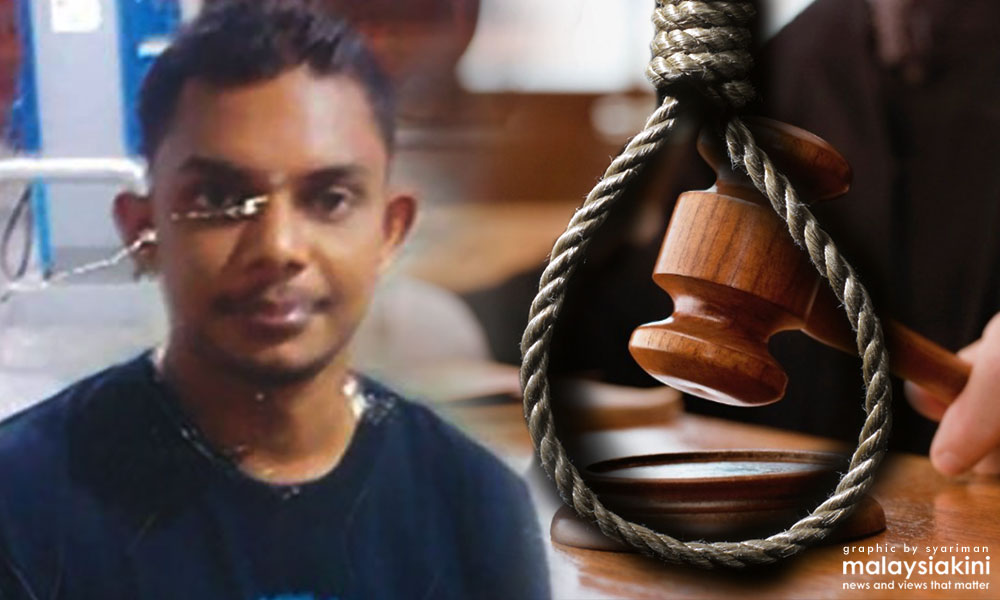 Malaysian S Prabagaran, who was on death row in Singapore for drug trafficking, was executed this morning.
The 29-year-old from Johor Baru was hanged to death in Changi Prison at 6am.
According to The Malaysian Insight, Prabagaran's family collected his body about 10am.
The portal quoted Kirsten Han, the co-founder of anti-death penalty group We Believe in Second Chances, as saying that the deceased's family, comprising his mother, aunt and niece, held a candlelight vigil outside the prison all night.
"She's very, very upset. She said: My son is no more, my son is no more," Han said, referring to Prabagaran's mother V Eswary.
Bernama reported it was made to understand that the body of Prabagaran would be cremated later today at the Mandai Crematorium in Singapore.
The island republic's Court of Appeal yesterday
dismissed
an application by Prabagaran's lawyers to obtain a stay of execution, saying there was no legal basis to grant it.
The judges said the convict had already received due process and the application was an "abuse of process".
Prabagaran was arrested at the Woodlands Checkpoint in April 2012 after he was found possessing 22.24g of heroin in the car he was driving. The petrol station worker had maintained his innocence, saying he had borrowed the car from a friend.
He was sentenced to death in 2015 and had exhausted all means of legal recourse in Singapore, when his lawyers filed an application to compel the Malaysian government to take his case to the International Court of Justice (ICJ), raising concerns that he did not get a fair trial.
This process was still pending at the Malaysian Court of Appeal when the execution was carried out.
After the application was dismissed yesterday evening, Prabagaran's lawyer N Surendran said the family met him for the last time at the court premises yesterday.
He added that it was an affront to international law and the convict's basic rights that he was to be hanged despite a pending legal proceeding.
Surendran, who is Padang Serai MP, also slammed the Malaysian government's "silence" over the matter.
"We are not saying don't hang him. We are saying that he was denied a fair trial. Despite that, our government did not break its silence and call for the execution to be halted," he told Malaysiakini.- Mkini