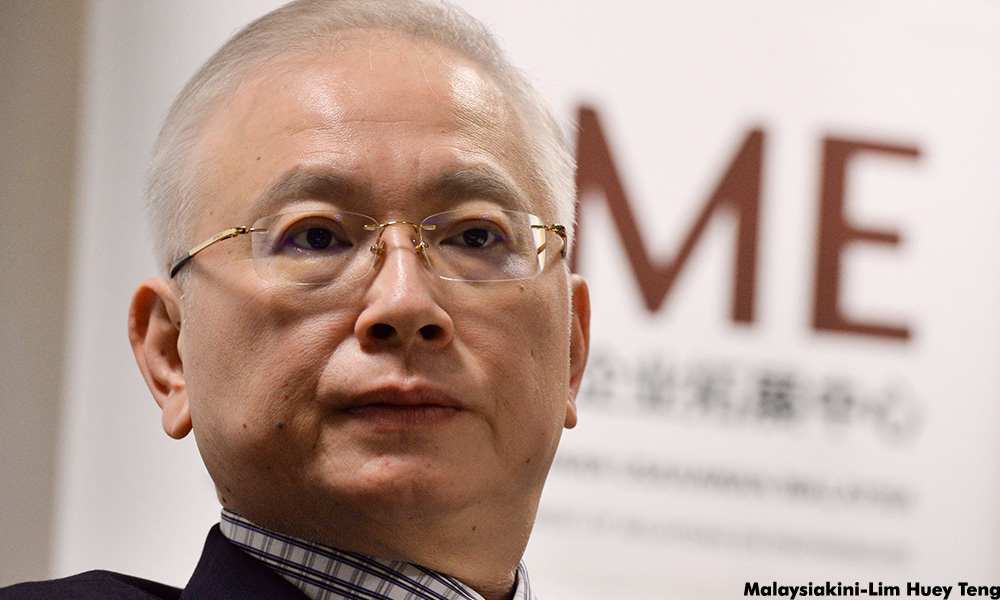 Malaysia's economy is expected to further improve in the second quarter of this year (2Q17) with exports likely to increase amid continuous strong domestic demand and private expenditure as seen in the first quarter.
Minister in the Prime Minister's Department, Wee Ka Siong, said 1Q17's gross domestic product (GDP) growth of 5.6 percent indicated a strong growth from an overall perspective.
"We are able to achieve over five percent growth for 2Q17 given the strong trade for May 2017 which has exceeded forecasts, growing by 31.5 percent to RM153.3 billion against RM116.6 billion a year ago," he said.
He said this after officiating a finance forum, themed "Opportunities for Malaysia and China Entrepreneurs under Belt and Road Initiatives", jointly organised by Tsinghua University People's Bank of China School of Finance, and the CIMB Group.
It was reported earlier that Malaysian exports rose 32.5 percent to RM79.4 billion and imports by 30.4 percent to RM73.91 billion, resulting in a trade surplus of RM5.49 billion, the 235th consecutive month of trade surplus since 1997.
Meanwhile, CIMB Group Chief Executive Officer, Tengku Zafrul Tengku Abdul Aziz, said the 2Q17 GDP growth was expected to increase significantly driven by strong economic fundamentals.
"We feel the same about the GDP for the second quarter which is expected to be strong. It is good for the banking industry if the growth continues to increase because the bank's performance is highly dependent on the performance of the country.
"We definitely expect good performance for the banking industry for the first half of this year," he said.
Tengku Zafrul said the Belt and Road Initiative's socio-economic aspirations were to connect 65 percent of the global population which generated one-third of the world's GDP, providing opportunities for trade and infrastructure.
"Through cooperation, the initiative will not only strengthen Association of South-East Asian Nations' role as a hub connecting the East and West but also pave the way for Asia to play a stronger leadership role in ensuring a global agenda," he said.
The forum, which features a discussion panel by five prominent personalities from China and Malaysia, aims at sharing knowledge and experience with future leaders of both countries.
- Bernama