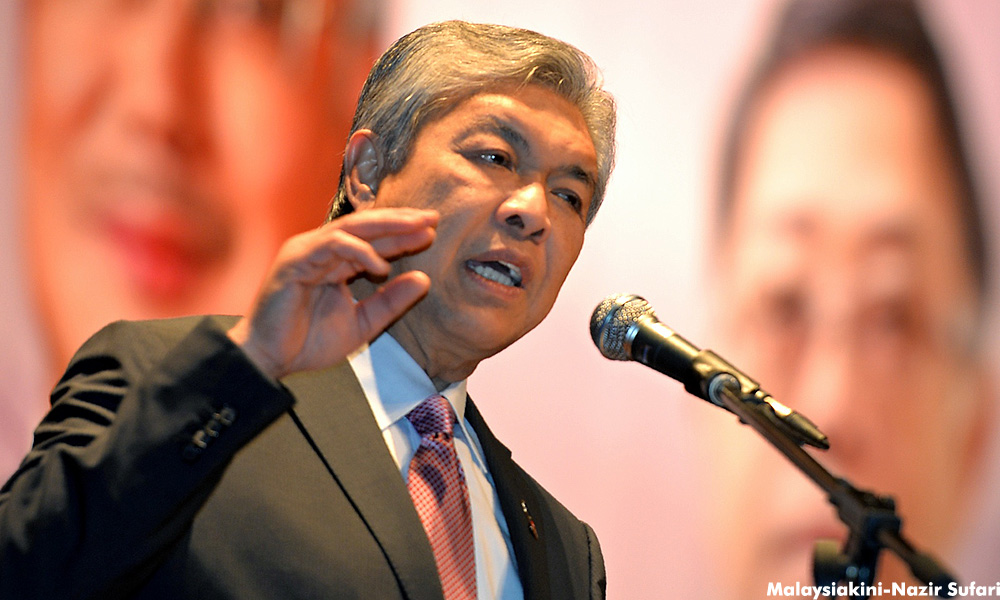 Health Minister Dr S Subramaniam and Minister in the Prime Minister's Department Joseph Entulu Belaun have been summoned to explain to the cabinet, the Health Ministry's decision to waive Bahasa Malaysia SPM qualifications for medical graduates.
The waiver was introduced this year to assist medical graduates who did not go through the national school system take up compulsory house officer training in teaching hospitals.
"I will ask ask Subramaniam to explain the controversy and minister in charge of the Public Services Department Joseph Entulu to provide information from the PSD's perspective," Bernama quoted Deputy Prime Minister Ahmad Zahid Hamidi as saying in Kuching.
The two ministers must give their explanation at the cabinet meeting on Wednesday, he said.
This comes after Umno Youth pressure on the Health Ministry to rescind the waiver, which it said undermines the national language.
The youth wing's leaders also said it creates double-standards as other civil servants have to meet the BM requirement and could lead to misdiagnosis due to poor communication.
However, health director-general Dr Noor Hisham Abdullah yesterday explained such waivers are not new and was previously extended for medical officers joining the civil service to meet staffing needs.
The BM requirement for medical officers have since been restored, he said.
Further, he said, foreign specialists are also not required to meet the BM qualification to serve in the country.
He said many medical graduates cannot meet the SPM BM requirement because they had undergone secondary education overseas or in international schools, and had sat for 0 Level or A Level examinations.
Up to last year, the government had previously accepted 0 Level BM or Bahasa Kebangsaan A (BKA) qualification for entry into public service.
Affected medical graduates reportedly tried to sit for the SPM BM paper, but were told they need to sit for all six core SPM subjects.
They are BM, History, Mathematics, English, Science and Moral/Islamic Studies.
Students will not be issued a certificate unless they pass BM and History. -Mkini