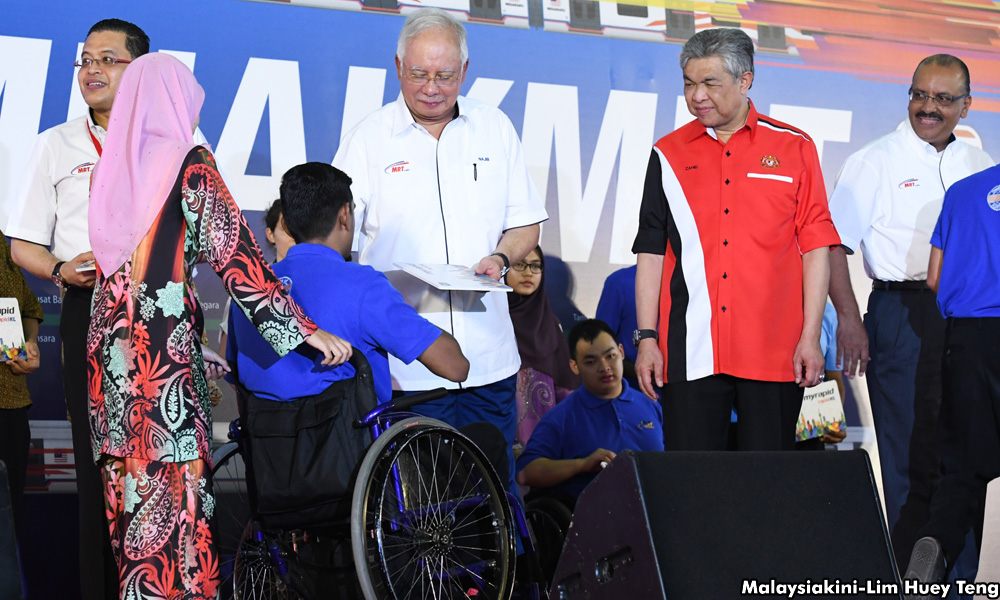 The MRT Sungai Buloh-Kajang (SBK) Line was delivered under-budget and ahead of schedule.
This is despite a high level of bumiputera participation in the project, said Prime Minister Najib Abdul Razak, thanks to one of the most transparent open tender systems ever implemented by the government.
"When we implemented the bumiputera agenda, it did not delay the project nor disrupt it.
"This is on condition that we give (the contracts) to eligible bumiputeras, not to cronies," Najib said when officiating at the launch of the SBK Line at the Tun Razak Exchange (TRX) station.
Instead, he said, contractors were selected based on the best technical performance and the best price offered.
In his speech, Najib hailed the SBK Line as being RM2 billion below its RM23 billion budget, and delivered two weeks ahead of its July 31 deadline.
All these were achieved while having a 50 percent bumiputera participation in terms of contract value, and 51 percent in terms of retailers operating at the stations.
Later, when celebrations continued at the Kajang Stadium, Najib jokingly said that part of the RM2 billion saved is now being used to treat guests at the event to satay – a delicacy for which the town is most famous for.
Kajang Stadium is located next to the eponymous Stadium Kajang MRT station, as well as a popular satay restaurant.
Najib said he is proud of the achievement, as megaprojects all around the world are often plagued by delays.
He also said that he hopes the skills acquired locally through megaprojects could be used by entrepreneurs to explore new markets, particularly the export market. - Mkini