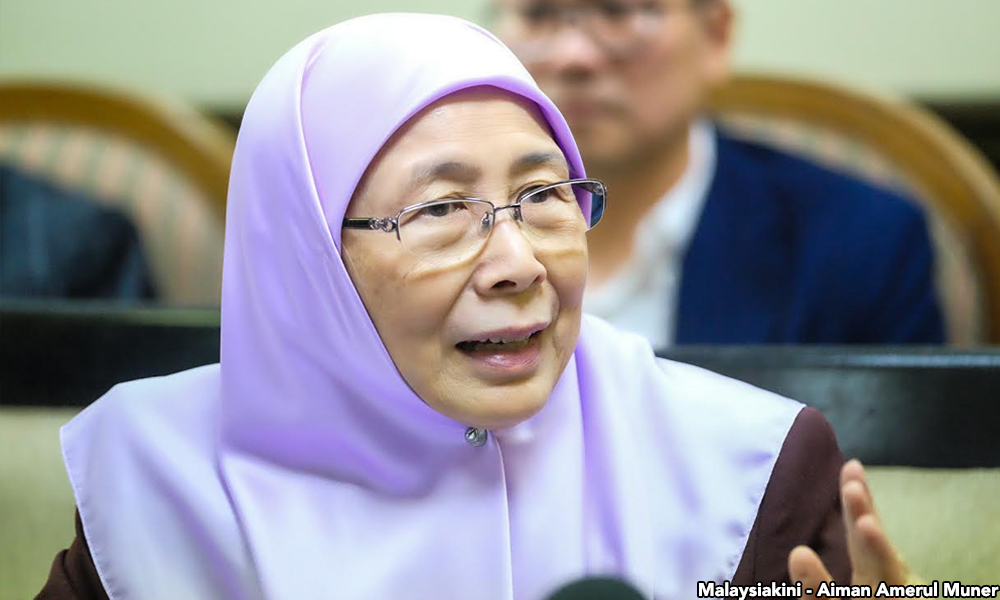 Opposition leader Dr Wan Azizah Wan Ismail has described Prime Minister Najib Abdul Razak's bombardment of Pakatan Harapan before local and foreign investors in Kuala Lumpur this morning as a "shameful tirade".
She claimed that it exposed the prime minister's "fear and desperation to cling on to power".
"Harapan is growing in strength from day to day as we prepare to face Umno-BN at the ballot box in GE14, whereas Najib's administration continues to be mired in financial scandals such as 1MDB.
"In actual fact, Najib is extremely afraid that should Harapan win GE14, the kleptocrats who have blatantly stolen from the people will be brought to justice," she said in a media statement.
Wan Azizah, who is also Harapan's president, said instead of belittling the opposition, the prime minister should declare now that he would respect the will of the people and ensure a smooth transfer of power if or when Harapan wins GE14.
She also called on Najib to accept former premier Dr Mahathir Mohamad's challenge to a debate.
"I also call on Najib to face his old mentor and now Harapan chairperson Dr Mahathir in a debate if Najib truly has nothing to hide," she said.
In his speech at InvestKL, Najib dismissed Harapan's new line-up as farcical and likened it to a back to work scheme for political pensioners.
He also said Harapan would not inspire confidence among investors.
Najib claimed that the federal opposition is now in chaos, citing as an example the dispute on whether the alliance between PKR and PAS still stands in Selangor.
"It's like a Punch and Judy show!
"And the latest leadership structure the opposition announced is farcical, sounding a bit like a return to work programme for old-age political pensioners," he added.
Reiterating his earlier assertion that DAP remains the dominant force in Harapan, the prime minister also took a swipe at DAP veteran Lim Kit Siang without naming him for forging an alliance with Mahathir, of whom Lim was severely critical of in the past.
"The DAP leader of the last half century is now hiding behind the man who jailed him, trying to deceive Malays into thinking the former leader is their interim candidate for prime minister," he said. -Mkini