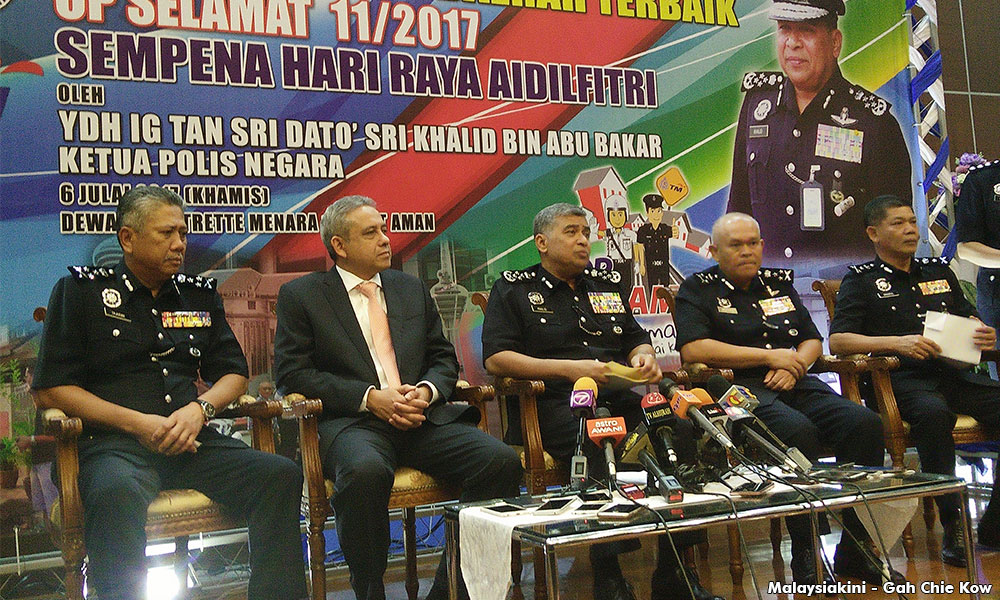 A reshuffle within the police force is part of its preparations to face the next general election, says inspector-general of police Khalid Abu Bakar.
He was responding to a query about the reasons behind a major reshuffle at the Narcotics Criminal Investigation Department (NCID), which was announced as part of a larger exercise two days ago.
"We are preparing the police to face the (upcoming) general election and Southeast Asian Games (in the country)," he said in a press conference today at Bukit Aman.
"The reshuffle and transfers that we are going to carry out are toward that - to get ready, especially for the polls," he said.
The Royal Malaysian Police on July 5 announced a plan to reshuffle, transfer and promote senior officers in 46 posts nationwide. The changes will be effective from August 7.
It was reported that the director of the Criminal Investigation Department Mohmad Salleh will now helm the NCID, which experienced a scandal in May this year when a number of its officers were
arrested
for alleged links to drug distribution syndicates.
Khalid, however, said the reshuffle is a normal practice in the force.
"The next wave of the reshuffle will be my retirement. Then, there will be another (wave) of changes, it is normal," he said.
-Mkini