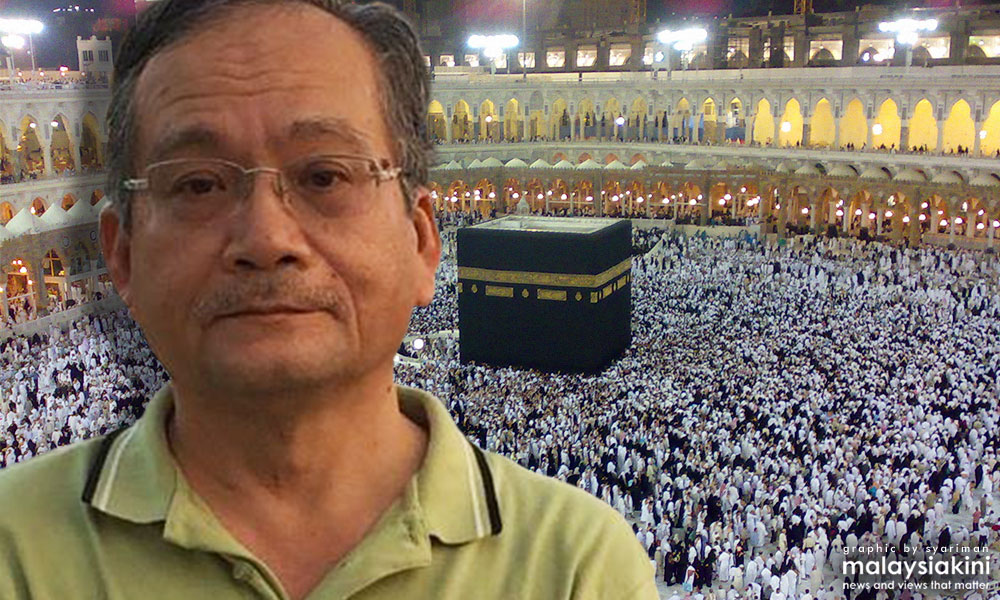 Political analyst Prof Dr Ahmad Atory Hussain has claimed that 1MDB has been prioritising young imams and village chiefs in their haj sponsorship programme, rather than the old folks.
"Many young applicants have been getting the 1MDB-sponsored spots. I feel shocked, if those who went on haj were as old as me, I wouldn't mind.
"But these young imams and village heads are not old at all," he told Malaysiakini.
1MDB has been offering sponsorships for haj, a pilgrimage to Makkah required of all Muslims, since 2011.
Atory said that according to the Lembaga Tabung Haji (TH) name list, it will only be his turn when he is 110 years old.
"I have applied four times to perform the haj, but it seems that it will take 44 years before I get it.
"I am now 66 years old and I probably won't be around when I am 100," he added.
Minister in the Prime Minister's Department Jamil Khir announced last year that the waiting period for haj pilgrimage had been extended from 72 years to 82 years due to a large number of applicants at Tabung Haji.
Atory had previously commented on a letter by writer
Subky Latif
, published yesterday in
Malaysiakini
.
"I have applied four times and have yet to receive an answer from Tabung Haji, I am now almost 70 years old," wrote the former Universiti Sains Malaysia (USM) political science lecturer in the comment section.
Since 2011, 1MDB has spent more than RM56 million on sponsoring 5,711 pilgrims including imams, village development and security committee (JKKK) chairpersons, tahfiz (religious) teachers and tok batin (village chiefs) to perform the haj under the Prime Minister-1MDB Foundation special programme.- Mkini