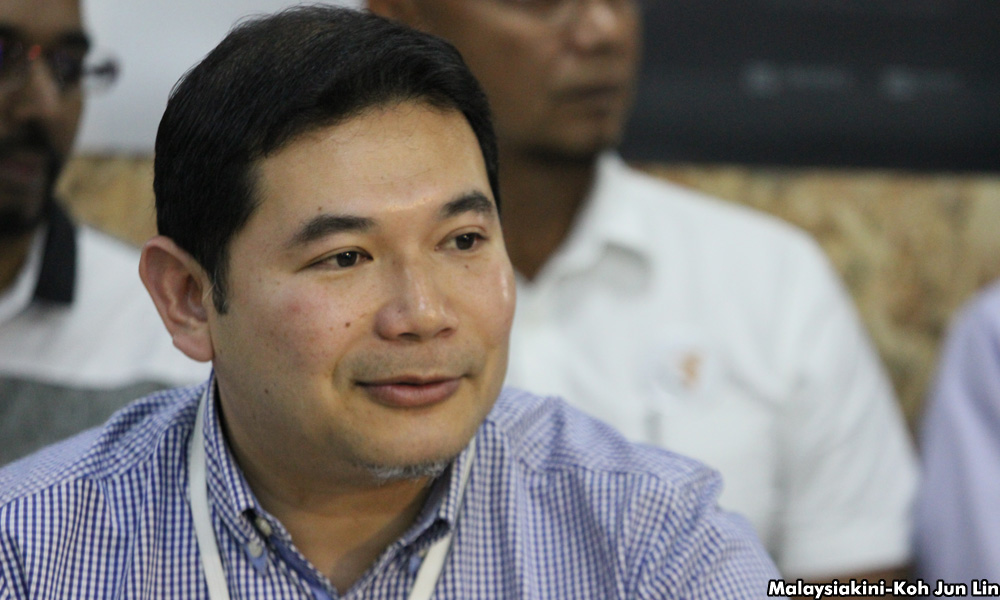 Pandan MP Rafizi Ramli will give Prime Minister Najib Abdul Razak and his wife Rosmah Mansor the "chance" to have fun, trying out the new Mass Rapid Transit (MRT) first.
This is because he has planned more exposes next week, on how the MRT and Prasarana are allegedly related to 1MDB.
"Give them the chance first, because every week they cry till their eyes are swollen, so this week, let Najib and Rosmah take the MRT as much as they want.
"Because next week, I am going to talk about how the MRT is also involved with 1MDB. This week let them enjoy first because next week they will come down with a fever due to questions on MRT and Prasarana being involved with 1MDB," he said during the Pakatan Harapan ceramah at IDCC in Shah Alam last night.
Rafizi said his planned expose is to respond to Najib's jibe against PKR's 'Kajang move', where the prime minister had tweeted "The real Kajang move. Coming to you in seven days" in relation to the Semantan-Kajang MRT line.
"He (Najib) said this is the real Kajang move, there are people asking me whether I want to answer or not. I said never mind, let them enjoy for a week," the PKR vice-president said.
Yesterday, Najib had officiated the launch of the RM21 billion, 51-kilometre Sungai Buloh-Kajang MRT line, which is estimated to benefit 400,000 riders daily.
On another issue, Rafizi said that red shirts leader Jamal Md Yunos is qualified to replace Khairy Jamaluddin as the Umno Youth chief because he is "brave".
Rafizi said that Jamal, who is the Sungai Besar Umno division chief, is probably brave enough to take him on in a debate to defend Najib.
"Jamal wants to become the Umno Youth chief, Khairy is no longer as powerful now.... after this I am willing to campaign for Jamal to become Umno Youth chief.
"Because if you want to compare Jamal with Khairy, I salute Jamal more because he is braver than Khairy.
"Jamal is brave enough to wear towels and I feel like if Jamal becomes the Umno Youth chief, if Najib is attacked and we call for a debate, Jamal would dare to," he said.
Jamal had recently said he would like to contest for the Umno Youth chief position to replace Khairy if the position is vacated after the next general election.
The red shirts leader had previously showed up wearing only towels at the Selangor state secretariat building (SUK) to protest against the water supply disruption which happened in December last year.- Mkini