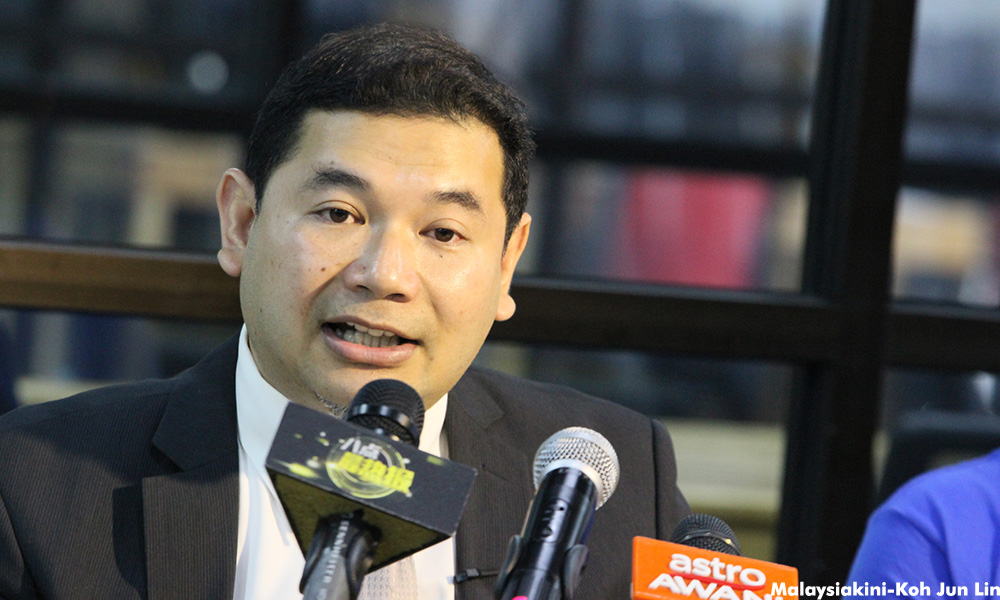 Federal Land Development Authority (Felda) chairperson Shahrir Samad's declaration that the agency will not protect corrupt elements in Felda rings hollow given the RM2.12 billion deal to buy Eagle High Plantation in Indonesia, said PKR vice-president Rafizi Ramli.
Shahrir said he welcomes the Malaysian Anti-Corruption Commission's investigation into Felda and will not protect any wrongdoers.
"Don't think that welcoming an investigation on small fry in Felda will cover up the actual legacy he and former Felda Global Ventures chairperson Mohd Isa Samad will leave.
"Both of them are responsible for allowing Felda to get involved in a billion ringgit deal which saddles the agency in debt, and this will ultimately affect the settlers," Rafizi said in a statement.
Although Felda has not confirmed that it took out a loan to buy a stake in the Indonesian plantation, Rafizi said this is "almost certainly the case" since Felda does not have the capacity to self-finance the purchase.
"The decision to go into debt despite Felda's ailing financial position will not be investigated by the MACC because it is not corruption, but it is a poor management decision which would lead to losses.
"This is why I advise Shahrir to take cognisance of the fact that he led Felda at the time when the agency paid an incredibly high price to buy shares in a plantation firm owned by a friend of Prime Minister Najib Abdul Razak," he said in a statement.
Eagle High Plantation is owned by Rajawali Group's Peter Sondakh, who reportedly has acted as an
advisor to Najib
on matters related to Indonesia.
Felda purchased a 37-percent stake in the firm in April.
The matter first hit headlines after CIMB chairperson and Najib's brother Nazir Abdul Razak warned that Felda was paying too much for a non-controlling stake.- mkini