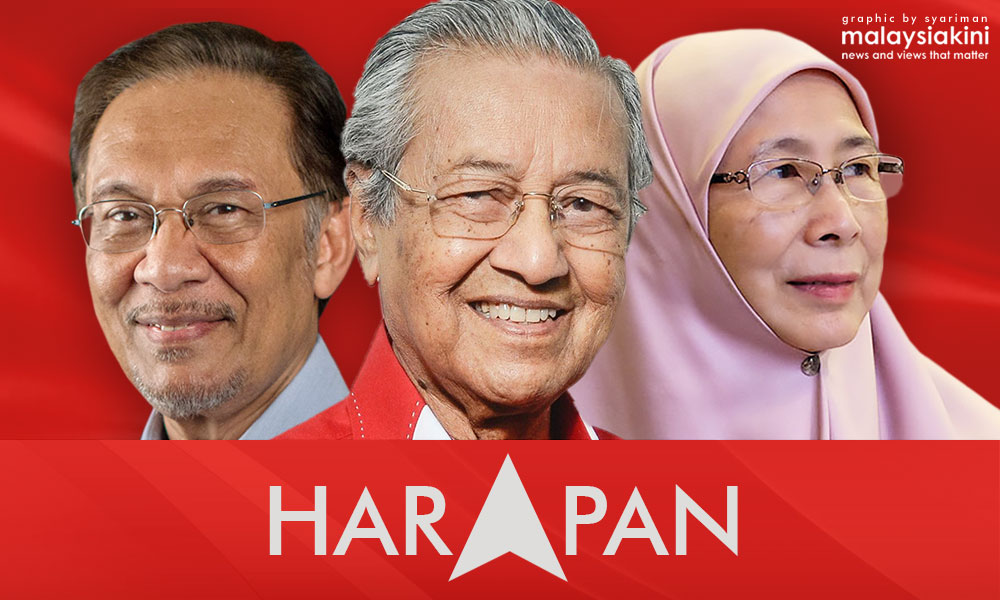 Former prime minister Dr Mahathir Mohamad agreeing to seek a pardon for jailed PKR de facto leader Anwar Ibrahim, and set him on the path to premiership if Pakatan Harapan wins, is not entirely alien, according to the prime minister's wife's aide Rizal Mansor.
Rizal said the same narrative of Mahathir promising to make Anwar prime minister happened in the 1990s but it ultimately ended with Anwar being sacked as deputy prime minister and jailed.
"Does PKR president Wan Azizah Wan Ismail believe in Mahathir's words?
"Last time Mahathir said Anwar will be the prime minister, in the end, Anwar ended up in Sungai Buloh (prison)," he said in a Facebook posting.
Rizal added that Mahathir even sought to remove those who finally became prime minister.
"Mahathir promoted Pak Lah (Abdullah Ahmad Badawi) to the premiership and then took him down.
"Then Mahathir promoted Najib Abdul Razak as prime minister and now also wants to bring him down.
"Does he (Anwar) want to be bitten by the same snake?" he said.
Anwar was freed from prison in 2004, under Pak Lah, after his sodomy conviction was overturned, but not his conviction for abuse of power.
Under Najib, Anwar was again sent to prison on Feb 10, 2015, also for sodomy.
Anwar had maintained that the convictions in both instances were politically motivated.
Mahathir had since aligned himself with his former rivals in PKR, forming a splinter Umno party himself - Parti Pribumi Bersatu Malaysia.
Mahathir has vowed to oust Najib who he accused of grand larceny.
Najib had denied wrongdoing or taking public funds for personal gains.- Mkini