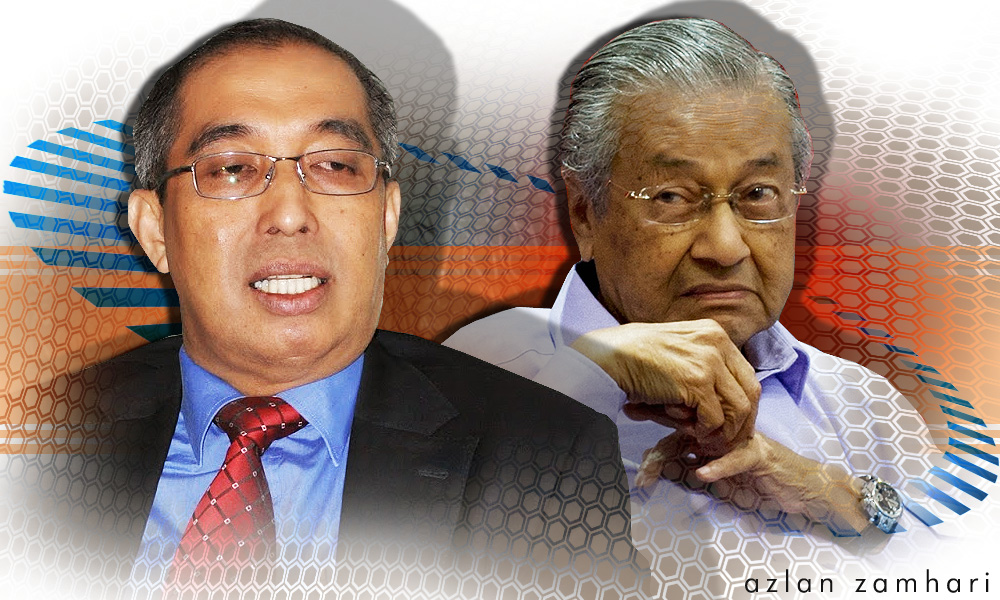 Former prime minister Dr Mahathir Mohamad's statement that former opposition leader Anwar Ibrahim was unjustly convicted of sodomy and the decision of the court was influenced by the government is shocking and comical.
Communications and Multimedia Minister Salleh Said Keruak said that in essence, Mahathir was saying that Anwar was fixed up by a corrupt judiciary and the judges were dishonest.
According to Salleh, that alone was tantamount to contempt of court and saying so in a United Kingdom's press interview was nothing short of trying to smear the image of the country.
"The onus, therefore, is on Mahathir to prove what he alleges and prove he genuinely and sincerely believes that Anwar is a victim of a political conspiracy by apologising to Anwar for everything he has said about and done to Anwar since 1998.
"It is pointless to allege that Anwar was convicted for a crime he never committed and yet not make amends for it by at least saying sorry," Salleh said in his blog post today, in commenting on an article of an interview given by Mahathir in the British daily The Guardian on Thursday.
He further said: "Failure to do the right thing by apologising for what Mahathir says was an injustice done to Anwar and would prove what prime minister (Najib Abdul Razak) said, which is Mahathir fears the Royal Commission of Inquiry (RCI) that is investigating Bank Negara's RM30 billion losses gambling on the foreign exchange (forex) market."
According to Salleh, Mahathir's main concern was that Anwar would testify against him and that the truth behind the RM30 billion losses would be revealed.
"This, therefore, is merely a move by Mahathir to appease Anwar and was not made sincerely," he said.
Anwar is serving a five-year jail sentence for sodomy and was jailed in February 2015. He was first jailed for corruption and sodomy in 1998.
Meanwhile, in Kota Baru, Umno vice-president Hishammuddin Tun Hussein has criticised Mahathir for dropping the moral issue as he tries to make up with Anwar.
He said this was because former premier had used the moral issue to sack Anwar as his deputy.
"Mahathir told me that Anwar was unacceptable because of the moral issue. But now, he is dropping the moral issue and it involves the same person," he told reporters after opening the Youth, Wanita and
Puteri Umno meetings of Ketereh Umno division in Kadok today.
Hishammuddin, who was Umno Youth chief when Mahathir sacked Anwar (in 1998), said he was convinced that Anwar had to be sacked over the moral issue.
"We had to control our anger and agree with the arguments put forward by Mahathir, who was then the Umno president.
"Today, Mahathir has become inconsistent and those unfamiliar with his arguments during the reform movement may be influenced by him," he added.
- Bernama