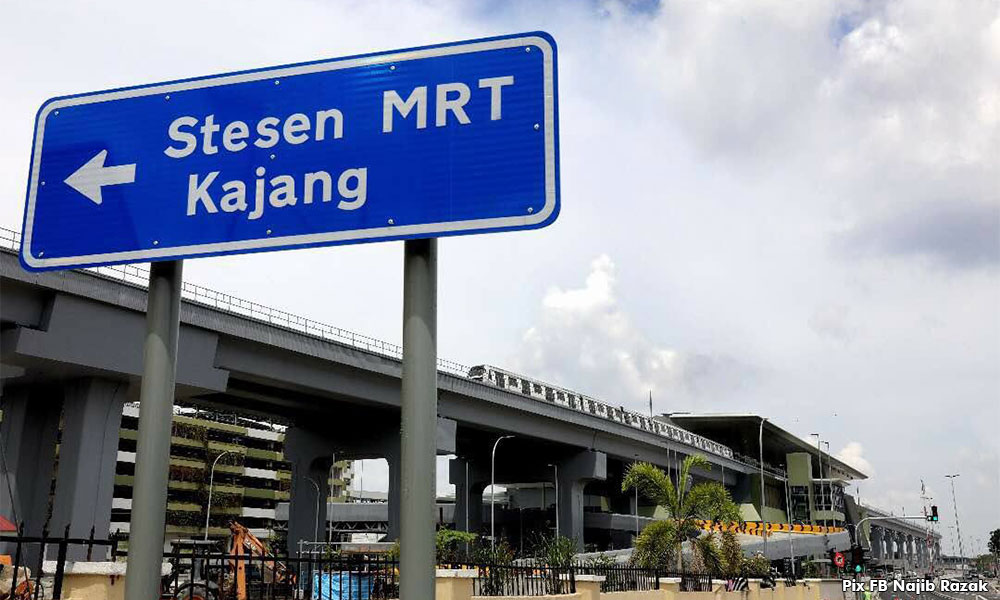 Selangor Umno information chief Zein Isma Ismail has outlined the difference between the opposition and Prime Minister Najib Abdul Razak's respective "Kajang Move".
He also took PKR vice-president Rafizi Ramli to task for claiming the opposition's Kajang Move, which led to the 2014 by-election for the Kajang state seat, was beneficial to the people.
Describing the argument as a joke, Zein accused the opposition lawmaker of attempting to cover up his mistake for engineering the by-election which proved to be a waste of time and public funds.
"How can Rafizi claim the Kajang by-election was beneficial to the people? It was just a political game which used the people to further the interests of one side and to bring down another.
"We know the Kajang Move was done solely because of (jailed PKR de facto leader) Anwar Ibrahim's desire to make his wife (PKR president) Dr Wan Azizah Wan Ismail as menteri besar of Selangor replacing (then incumbent) Khalid Ibrahim.
"The Kajang Move was a vile campaign which used slander against Khalid, where after the by-election, PKR openly apologised to Khalid," said Zein, referring to a court case in 2015.
The initial aim of triggering the by-election was to make Anwar, who is currently serving a five-year prison sentence, menteri besar. But his conviction had thwarted this plan.
This led to Wan Azizah being named as the candidate for the by-election, which followed the resignation of PKR's incumbent assemblyperson for Kajang CC Lee.
Despite her victory, PKR could not push for Wan Azizah to become menteri besar, with the Selangor sultan finally favouring Azmin Ali for the post.
The Kajang Move was largely seen as a flop, but Rafizi stressed the main objective of unseating Khalid had been achieved.
Khalid was sacked by PKR in August that year and is now an Independent assemblyperson and MP.
'Najib's Kajang Move is for the people'
Meanwhile, Zein said Najib's Kajang Move proved that BN prioritised the people, and does not exploit them for political interests.
On Monday, the prime minister took a swipe at the opposition in a Twitter posting regarding the opening of the new Sungai Buloh-Kajang MRT, which he described as the "real Kajang Move".
"This is the difference between the opposition's Kajang Move which is rife with lies and the one with the government, which genuinely serves the people," Zein told Umno Online.
"The BN government has kept its promise of helping the people of Kajang... This is the difference between BN and the opposition coalition...
"The opposition only knows how to exploit the people for political interests. The people, especially those in Selangor, must realise this," he added.
Zen said if BN recaptures Selangor in the next election, the interests of the people, and not political interests, would be prioritised.
Selangor fell to the opposition in the 2008 general election, and BN's attempt to wrest it back in the 2013 polls proved futile.- Mkini