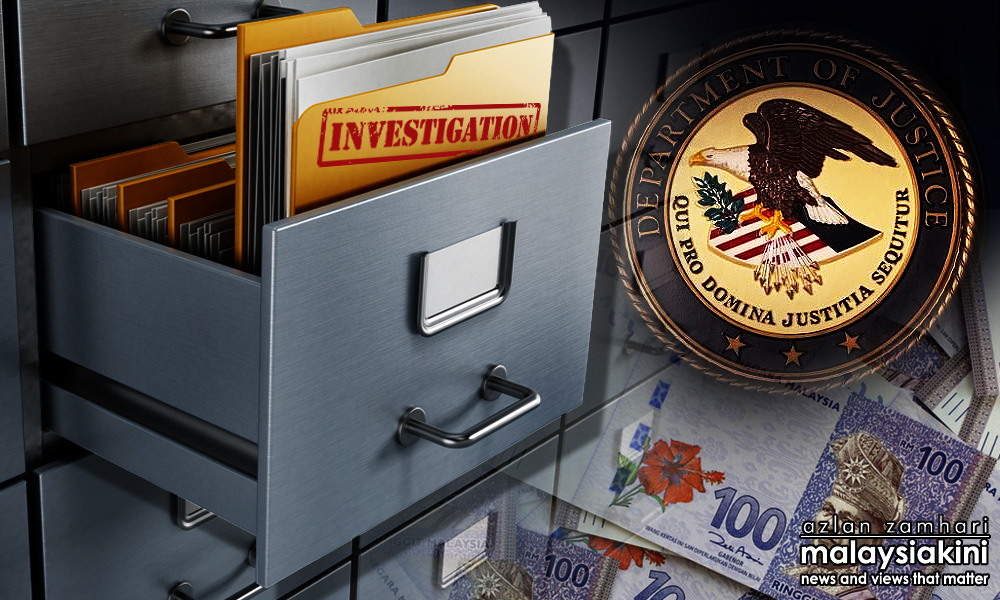 The US Department of Justice (DOJ) has embarrassed itself by relying on unreliable sources in its investigation into the 1MDB affair, Umno supreme council member Ab Aziz Kaprawi said today.
Aziz said the DOJ did not refer the matter to Malaysian authorities, which have investigated 1MDB extensively, nor did it try to seek the help of company president Arul Kanda Kandasamy.
"If the DOJ wishes to investigate... its investigation must be thorough and not rely on reports by unknown individuals who were guided by illegitimate websites, such as Sarawak Report, which sides with the opposition," Aziz said.
He said this in a statement disseminated through the WhatsApp messaging application, using an account operated by the Special Affairs Department (Jasa).
In view of this, Aziz said, it was clear that the DOJ had political motives and did not exhibit the characteristics of good governance.
"It clearly shows there are efforts to interfere with our affairs and threaten our political stability.
"History has shown that nearly all countries affected by US interference were left in tatters," he said.
In view of this, Aziz urged the members of the public to reject foreign interference that aims to destroy Malaysia.
Aziz was referring to the DOJ's latest court filing as part of a civil forfeiture suit to
seize assets
allegedly bought with money misappropriated from 1MDB.
The court documents claim, among others, that Malaysian businessperson Jho Low had gifted a US$27.3 million 22-carat pink diamond to the wife of the unnamed "Malaysian Official 1 (MO1)".
Minister in the Prime Minister's Department Abdul Rahman Dahlan
told the BBC
last year that MO1 was Prime Minister Najib Abdul Razak.
In January last year, attorney-general Mohamed Apandi Ali
cleared Najib
of any wrongdoing with regard to 1MDB and SRC International Sdn Bhd.
Apandi also claimed that the RM2.6 billion found in Najib's account was a donation from the Saudi royalty.- Mkini