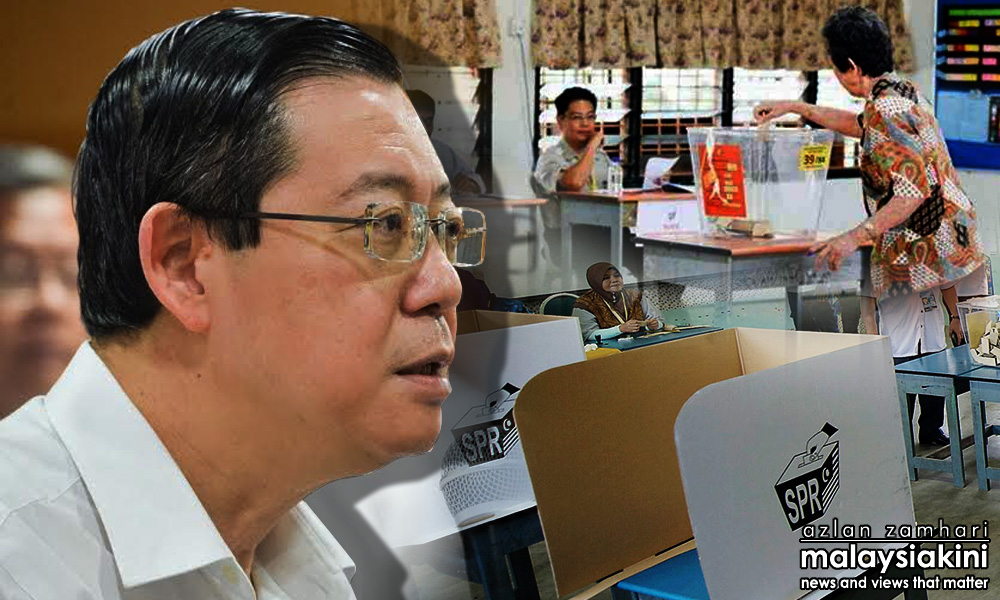 DAP secretary-general Lim Guan Eng today questioned why the Registrar of Societies took four years to decide that the previous re-election of the party leadership was invalid and another must be held.
Lim said the decision, less than a year before Parliament expires and a general election must called, would affect DAP's preparations in the coming general election, the 14th for the country.
"We feel it is strange as we already went for re-election in 2013.
"That was four years ago, why are they only asking us to redo it now?"
"It will definitely affect our preparations for the next general election," Lim told a press conference in George Town today.
Earlier today, ROS director-general Mohammad Razin Abdullah announced that the DAP
must hold a re-election
as the re-election it held on Sept 29, 2013, was invalid.
This, Mohammad Razin said, was because DAP must use the same list of delegates that it did for the first party election it conducted on Dec 15, 2012.
DAP had conducted a re-election after it fudged the first election results due to an excel sheet error.
If the DAP complies with the ROS' latest instruction, it will have held three elections for its leadership for the term of 2013-2016.
The leadership's 2013-2016 term expired last September, but DAP is able to postpone its election for 18 months, in accordance with its constitution. This was to prepare for the forthcoming general election.
Lim said a central executive committee (CEC) meeting would be convened tomorrow to discuss the matter.
"I want to listen to views from our CEC members. We have various opinions, but we are all in a shock with what stated by ROS today.
"What I want to say is that the final decision will be made by the CEC. Of course, we are not satisfied.
"But whether will hold a fresh election, we will announce tomorrow, subject to the ROS letter," he said.
Meanwhile, Pakatan Harapan secretariat chief Saifuddin Abdullah (
photo
) said he has conveyed the coalition's sympathy to DAP organising secretary Anthony Loke.
"He will update the Harapan secretariat on his party's next move.
'The Harapan secretariat stands in solidarity with the DAP and prays that they will be able to address this issue that is being forced upon them," Saifuddin said.
The ROS' decision was made after it met with Deputy Prime Minister Ahmad Zahid Hamidi, who is also the home minister.
The meeting came after the prime minister's press secretary, Tengku Sarifuddin Tengku Ahmad,
raised questions
about the DAP's registration status when rebutting DAP's Kluang MP Liew Chin Tong, who alleged that Prime Minister Najib Abduk Razak was in a weakened position.
Also today, DAP parliamentary leader Lim Kit Siang claimed that it was not apparent that there was a plan for ROS to declare DAP's leadership as invalid.
"It is now quite clear that, in retrospect, Tengku Sarifuddin had prematurely let the cat out of the bag as to what is in store for the DAP in his political exchange with Liew a week ago," Lim said in a statement today.
He said the government had perpetrated "fake news" that some delegates were not allowed to vote in DAP's re-election on top of claims of "phantom delegates".
Even independent observers, he said, have bought into this claim, with one even claiming the issue was a
ticking time bomb
by DAP's own design.
"The ROS' decision for fresh DAP election of the CEC, because the 2012 CEC election and the 2013 CEC re-election were not lawful and valid, is most ridiculous.
"The DAP emergency CEC meeting tomorrow will decide on the party's next course of action," Lim added.- Mkini