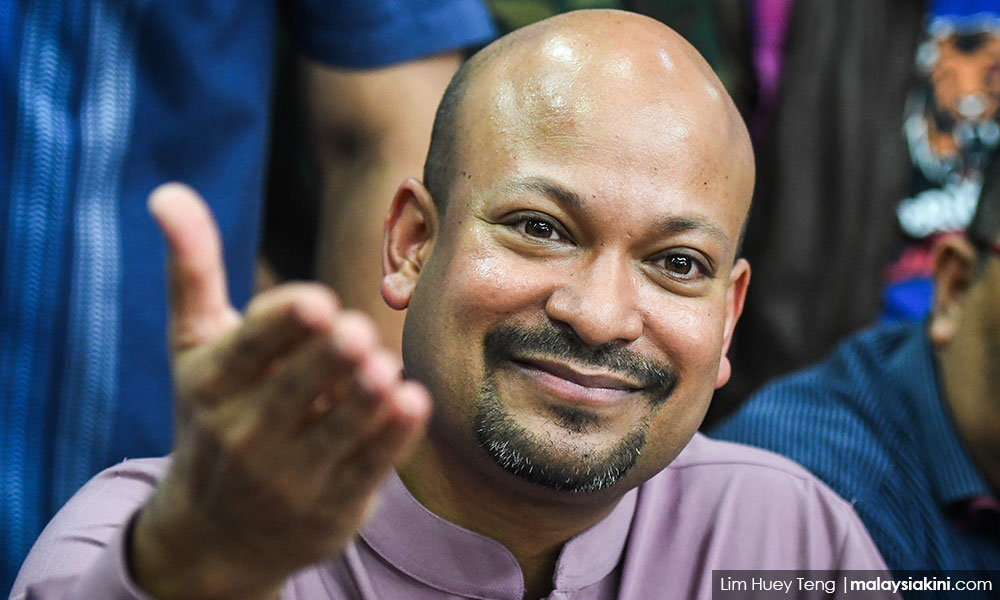 Former prime minister Najib Abdul Razak today defended a RM5 million bonus (ex-gratia) payment granted to former 1MDB chief executive officer Arul Kanda Kandasamy.
This was after Finance Minister Lim Guan Eng yesterday
revealed
that Najib had endorsed the payment when he was the prime minister and finance minister.
Asked to respond at the Parliament building lobby today, Najib said Arul Kanda was earning more before he joined 1MDB.
"Because he was earning much more when he was working in a bank in the United Arab Emirates (UAE). So he took a big cut to join 1MDB.
"So you must see it in the context that whatever was paid to him was much smaller than what he was earning before he joined 1MDB," he said.
Najib added that Arul had also done his job in managing the state fund's debt.
"He was successful in reducing the debt from RM50 billion to RM30 million. So he has accomplished that which was part of his responsibility," said Najib.
According to Lim, Arul Kanda was paid RM2.5 million in January and another RM2.5 million in June this year.
Arul Kanda was the public face of 1MDB and had embarked on a nationwide roadshow to rebut allegations against the company.
The US Department of Justice (DOJ) believes at least US$4.5 billion was misappropriated from 1MDB, part of which was laundered through the US financial system.
It said the money was used for the benefit of a top government executive identified only as "Malaysian Official 1" (MO1), 1MDB officials and their family members and associate.
Umno leader Abdul Rahman Dahlan had previously confirmed that "MO1" was Najib, though the former premier has denied any wrongdoing or taking public funds for personal gain. - Mkini