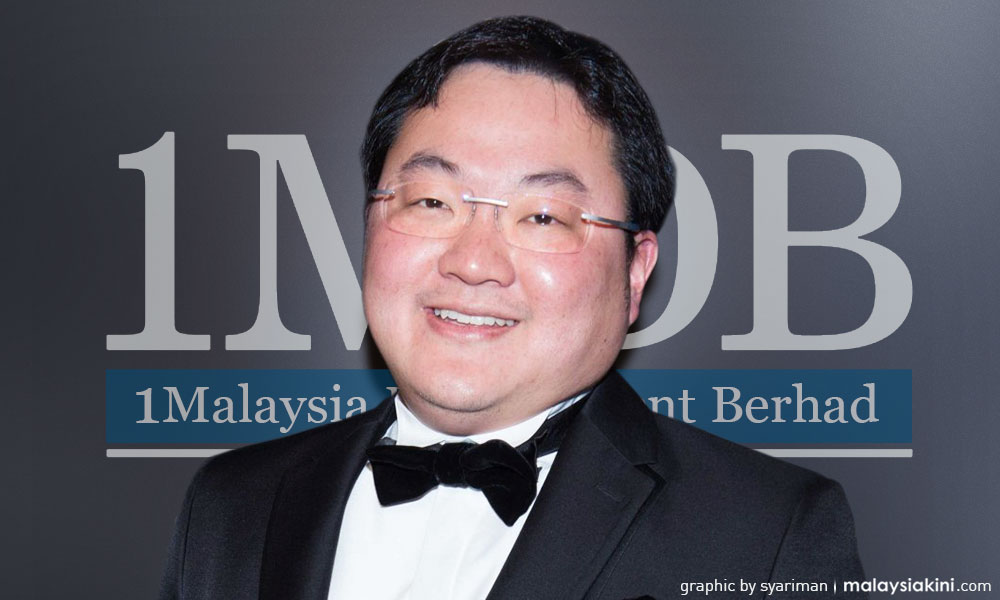 The latest episode of the 1MDB saga, this time involving entities in China, has seen fugitive businessperson Low Taek Jho's name cropping up yet again.
The alleged mastermind behind the 1MDB scandal is said to have had a central role in negotiating the Suria Strategic Energy Resources Sdn Bhd (SSER) pipeline project, which is believed to have been used to launder funds to bailout 1MDB.
This is according to an unnamed former Malaysian official, who worked in the Prime Minister's Office, who was cited by The Wall Street Journal.
The official said former prime minister Najib Abdul Razak had met with Low to discuss projects with China in May 2017, on the sidelines of the Belt and Road forum in Beijing.
At the time, Beijing's China Petroleum Pipeline Bureau had received funds for the project.
A current Malaysian official said that one of Low's associates in 1MDB later attended a meeting to discuss the pipeline project.
It was reported yesterday that funds from a China Exim Bank loan meant for the RM9.4 billion SSER project were allegedly laundered to pay off 1MDB debts.
WSJ cited current Malaysian officials who believed that a portion of the US$2 billion loan had been channelled into a series of shell companies before ending up in Silk Road Southeast Asia Real Estate Ltd, a China company based in the Cayman Islands.
Silk Road's sole beneficial owner is reportedly a Middle Eastern investor, whom the officials believe to be an associate of Low.
It has also been
revealed
that Silk Road had on Aug 24 last year paid 1MDB 4.25 billion yuan (RM2.7 billion), ostensibly to purchase the state-owned fund's 234 acres of land in Ayer Itam, Penang.
However, Silk Road never received the land it had paid for, as the Penang state government had imposed a freeze on the property.
The Aug 24 transaction for 1MDB's land last year took place just six days before 1MDB paid the first tranche of a US$1.2 billion settlement with Abu Dhabi's International Petroleum Investment Company (IPIC)
The SSER project fell under the spotlight when the new Pakatan Harapan government revealed that SSER had paid the pipeline contractor China Petroleum Pipeline Bureau US$2 billion (RM8.13 billion), or 88 percent of the project value, even though less than 15 percent of the work had been completed. - Mkini