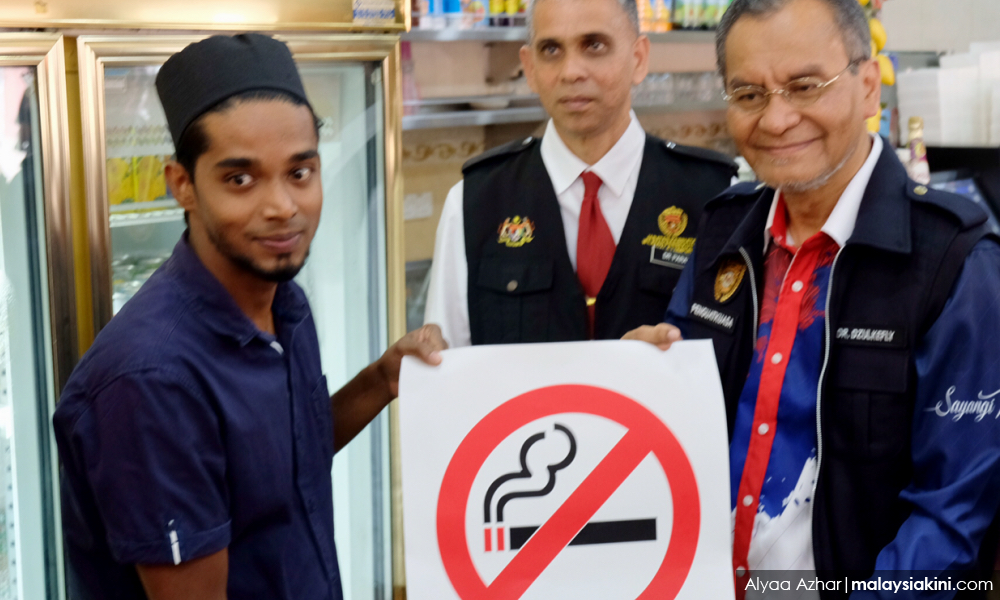 For the first six months of this year the Health Ministry will take an "educative" approach to enforce its smoking ban at all public eateries.
Its minister Dzulkefly Ahmad today said that punitive actions would only be enforced from the second half of this year.
"I know there are people who are saying 'let's do it (issue fines) now' but at the ministry, we have a standard operating procedure.
"For this campaign, we allow a six-month period to educate the public. After that, no more excuses," Dzulkefly told reporters after a walkabout at several eateries in Bandar Seri Permaisuri in Cheras.
He was accompanied by officers from the Federal Territories Health Department.
In October, the ministry announ­ced that smoking will no longer be allowed in all restaurants, coffeeshops and hawker centres – even open-air eateries – starting today.
Those caught smoking in prohibited areas could be fined up to RM10,000 or face two years jail.
Eateries found to have allowed customers to light up will be slapped with a maximum fine of RM2,500.
Smokers are, however, permitted to light up three metres away from the establishments. - Mkini