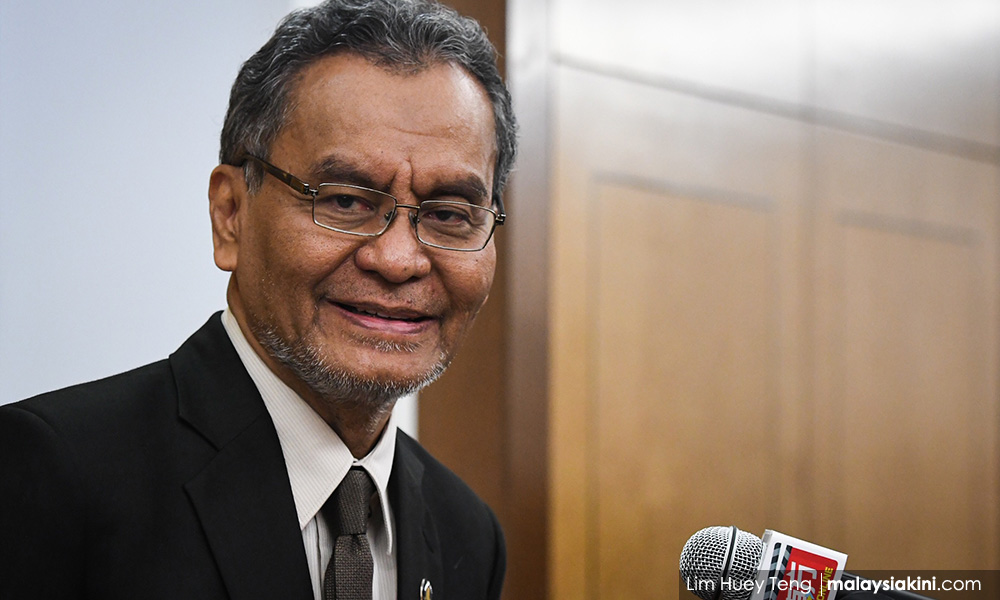 A minister today expressed confidence that Prime Minister Dr Mahathir Mohamad will keep his promise to transfer power to PKR president Anwar Ibrahim within two years of Pakatan Harapan's electoral victory.
Health Minister Dzulkefly Ahmad said the cabinet will however discuss the motion raised by a Bersatu delegate at its recently concluded annual general meeting for Mahathir to remain in power for a full term until the next general election.
"Like what Tun has said, he has an agreement with Datuk Seri (Anwar).
"Tun will fulfil his promise, and as a Harapan leader who had witnessed the agreement made, I'm confident Tun will do as he says," Dzulkefly told reporters during a press conference after a walkabout in Bandar Seri Permaisuri, Cheras, today.
"There is no issue at all. When the time comes, we will see," said Dzulkefly, who is also Amanah's strategic director.
Despite Mahathir's repeated assurances that he will keep his promise to hand over the premiership to Anwar within two years, critics have continued to raise doubts over execution of the agreement, which was reached prior to Harapan's victory in the 14th general election.
Dzulkefly further said that while Bersatu delegates have the right to express their opinions, there is a decision-making process within Harapan which must also be respected.
Similarly, Dzulkefly declined to comment on Bersatu vice-president Abdul Rashid Abdul Rahman's recent remarks regarding the use of government resources to retain power "by hook or by crook".
Describing the issue as an internal matter for Bersatu, Dzulkefly maintained that Abdul Rashid has a right to his own opinion.
"There is this contestation of ideas in context of achieving certain policies within their party, so I do not want to comment whether it is right or wrong.
"In politics, it is always about what is appropriate, rather than what is right or wrong," he added.
Rashid's remarks drew ire from top leaders of the Harapan coalition including DAP Youth chief Howard Lee, who strongly
denounced
Abdul Rashid's comments.
Two ministers also told
Malaysiakini
earlier today
that the matter is also expected to be
discussed
in the first cabinet meeting for this year. - Mkini