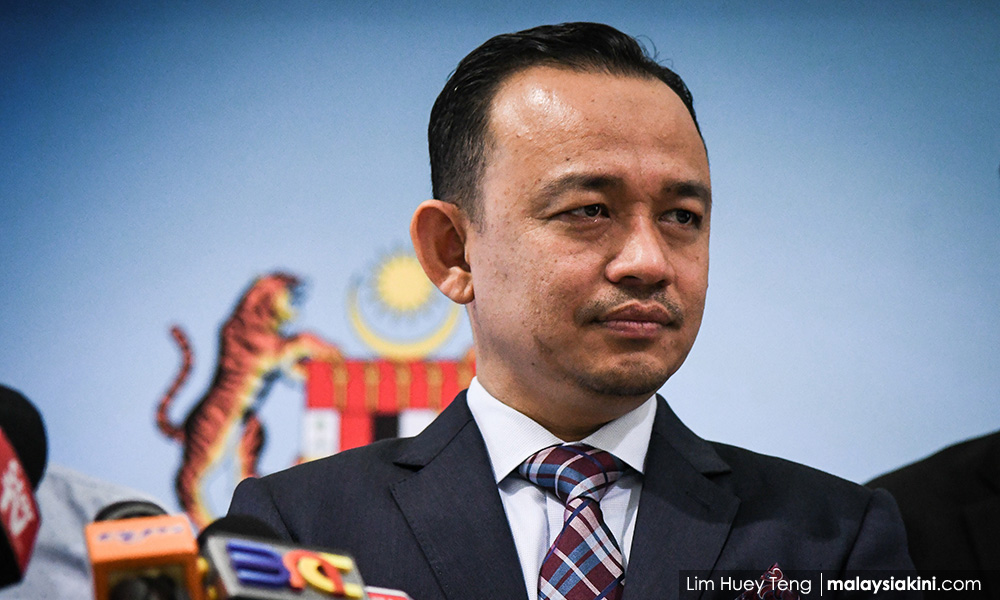 Malaysia's Education Minister Maszlee Malik is planning to introduce a cashless payment concept in the entire public school system in the future.
This, according to Maszlee, is to prevent theft among schoolchildren in Malaysia. Also, it aims to educate students about financial skills – by adopting a positive attitude on prioritising expenses and preparing oneself for rainy days.
According to Maszlee, the Education Ministry and Bank Simpanan Nasional (BSN) have already agreed on a collaboration to transform schools into a
cashless
system
and will be carrying out a pilot project in several schools.
"It won't happen overnight. This will probably be realised during our grandchildren's time," explained Maszlee.
Cashless technology available now
First of all, I must say that I was very glad that Maszlee isn't pressing for our schools to go cashless in the near future. Instead, he is taking his own sweet time to make it happen. Quite frankly, anyone with an ounce of a brain would be able to tell you that it doesn't take generations to develop a cashless system in our schools.
In an era where everyone is going cashless and young children are exposed to credit/debit cards and electronic wallets, I honestly think that we have all the capabilities to introduce a cashless school system within a few years.
However, knowing very well that we have many other priorities to focus upon, I am glad we are made to wait for our grandchildren to begin their schooling years before the implementation of the cashless school project takes place.
What should be the priorities?
There are approximately 4.65 million students registered at some 10,200 primary and secondary schools nationwide. If anyone cared enough to ask our students about their opinions on Maszlee's plan, I bet they'd be able to list their priorities well.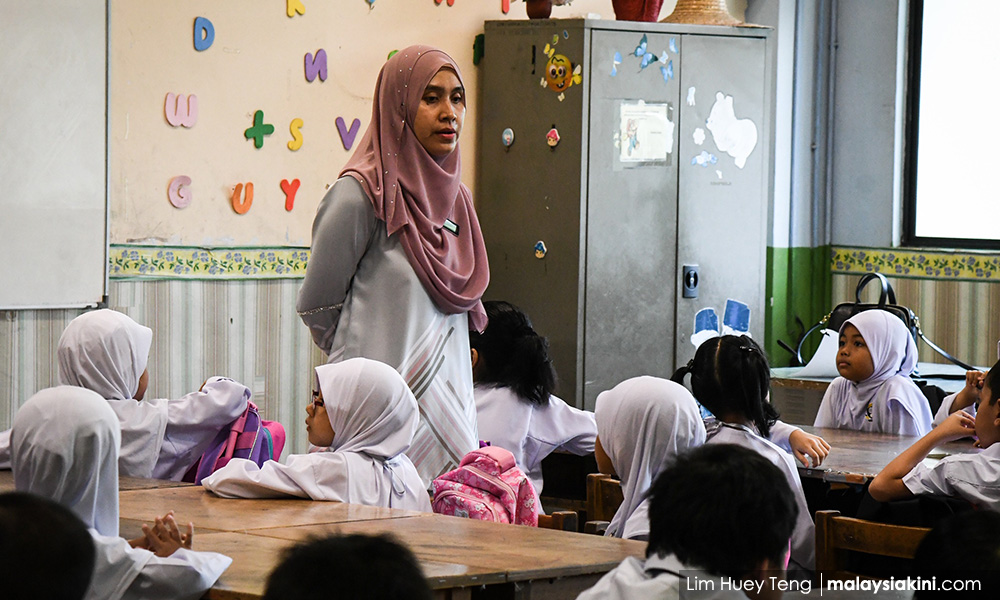 Instead of focusing on cashless schools, some of our schoolchildren would tell you to focus on their chair-less, table-less and cupboard-less classrooms. But most of all, they'd tell you about the difficulties they face in teacher-less and book-less schools.
If you'd ask them some more, they might tell you about their computer-less computer labs, facility-less science labs and field-less school compound. But most of all, they'll tell you about the difficulties they face having to use door-less, flush-less, paper-less and water-less toilets.
When these students do not even get to enjoy basic school facilities, how can a cashless system help them in any way?
On second thought, how is a cashless system in school going to improve their education anyway?
When Maszlee was appointed as the education minister last year, he vowed to look into reforming our education policy. I suppose he is waiting for our grandchildren's era to fulfil his promise.
So far, all we have heard Maszlee rave about are black shoes replacing white school shoes; swimming lessons introduced as co-curricular activity; students carrying lighter school bags; the mastering of a third or a fourth language, including Arabic; reducing teacher's workload by not requiring them to do clerical work; cultivating good values at school through activities; and setting up a special lounge for teachers. And now he talks about the cashless school system.
For God's sake, when will the real work to reform our education system begin?
Yes, I understand that our education system cannot change overnight, especially since it hasn't even been a year since Maszlee took over the ministry. However, when efforts and energy are utilised to plan and develop tasks that don't contribute whatsoever towards education reforming, I cannot help but wonder if our education system will forever be doomed in the hands of our incompetent education minister.
Perhaps that is precisely why Maszlee keeps on introducing new policies, systems and projects like his black shoes, swimming lessons, teacher's lounge and cashless system – because those are the only things he is capable of doing.
FA ABDUL is a passionate storyteller, a media trainer, an aspiring playwright, a director, a struggling producer, a photographer, an expert Facebooker, a lazy blogger, a part-time queen and a full-time vainpot. - Mkini