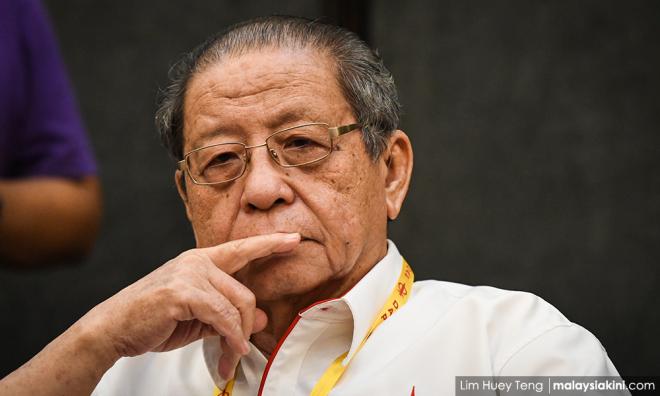 TG PIAI POLLS
| DAP veteran Lim Kit Siang said he wanted to focus on Tanjung Piai by-election amidst growing tension within Pakatan Harapan over Perak Menteri Besar Ahmad Faizal Azumu's callous
comments
about his allies.
"I think he has already explained that it was taken out of context. In any event, this is a matter to be dealt with after the by-election," said Lim when met in Kukup, Johor.
"What's important is to ensure that, despite the very uphill odds, Harapan can keep (this seat). All (coalition) parties want to ensure that we can win. I think this is the sole priority at the moment
"The menteri besar has said it was taken out of context. I don't know what exactly transpired but we take him at his word. If there's any more to be pursued, it will happen after the by-election."
Faizal has come
under fire
from the Perak chapters of PKR and DAP for making disparaging remarks against DAP and cabinet ministers while campaigning for Harapan by-election candidate Karmaine Sardini in Tanjung Piai.
The incident occurred during a chit-chat with locals that was recorded on video and shared. Faizal also spoke fondly of his friends in Umno.
When asked if DAP's leadership would discuss the matter and whether he endorsed the
criticism
against Faizal issued by Perak DAP and DAP Youth, Lim again said the focus must be on the by-election.
"There's have been attempts to cause the disintegration of Harapan and I don't think any will benefit if that happens," he said.
DAP strategist Liew Chin Tong, who was accompanying Lim, declined comment on the matter. - Mkini