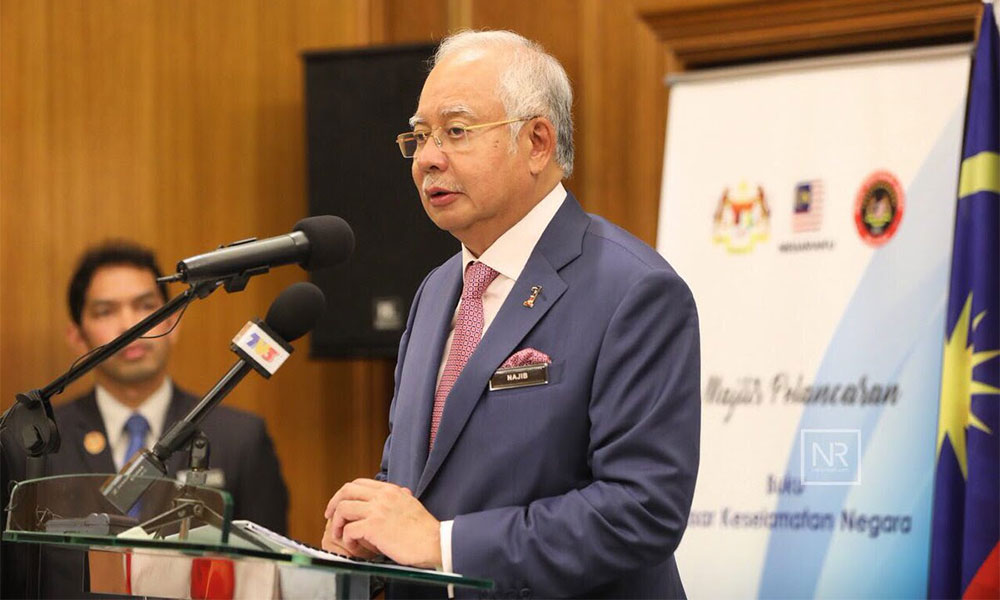 Prime Minister Najib Abdul Razak has denied allegations by Pakatan Harapan chairperson and former premier Dr Mahathir Mohamad that the goods and services tax (GST) was implemented to cover debts incurred by 1MDB.
"To say that the GST stems from the failures of the administration is a lie. Mahathir does not care (about lying) as long as he gets to topple the government.
"I hope Malaysians will reject (such) lies that are only aimed at garnering support, that have no regard for the country and the people," Najib said in a blog post on his personal website today, adding that 160 other countries had implemented the GST as well.
Najib said the GST was necessary to cushion the shortfall in national revenue from the drop in oil prices globally.
"In 2014, global oil prices started falling... and national revenue fell more than RM40 billion, an amount that would have forced many services to be stopped.
"The GST was needed to ensure that services and basic facilities could still be continued. Till today, the rakyat's quality of life has been maintained because of the GST.
"The truth is that no tax is ever popular no matter the development and services that come as a result of the tax," he explained.
He said it was a normal bond used to finance the expenditures of a government in a deficit position. - Mkini