His appointment as an Islamic Dakwah Foundation (Yadim) board of trustee member can be viewed in a positive or negative manner according to respective agendas, said DAP assemblyperson Sheikh Omar Ali.
"If this is the first time for a DAP member (to be appointed), what seems to be the problem?
"There are two situations here. Those with a negative agenda will raise the issue that it is the first time a DAP member gets appointed, among others.
"But those who understand it from another perspective will see that DAP also has people with credentials to speak about Islam and with credibility to be in portfolios related to Islam.
"This is a good development in dakwah for those who look at it from the positive angle," he said when met at the foundation's office in Putrajaya this afternoon.
The Paloh assemblyperson was speaking to reporters after a ceremony where de facto Islamic Affairs Minister Mujahid Yusof Rawa handed
letters of appointment
to 12 members of the board.
Dismissing the criticism, including from Umno Youth chief Asyraf Wajdi Dusuki, Omar said the remarks were based on sentiment.
"I do not want to spend much time responding to allegations that are petty in nature and not based on policy matters to see Yadim move forward," he added.
Speaking on Yadim's role as a dakwah body, Omar said among the challenges for the foundation is to introduce new narratives in the country's dakwah scene.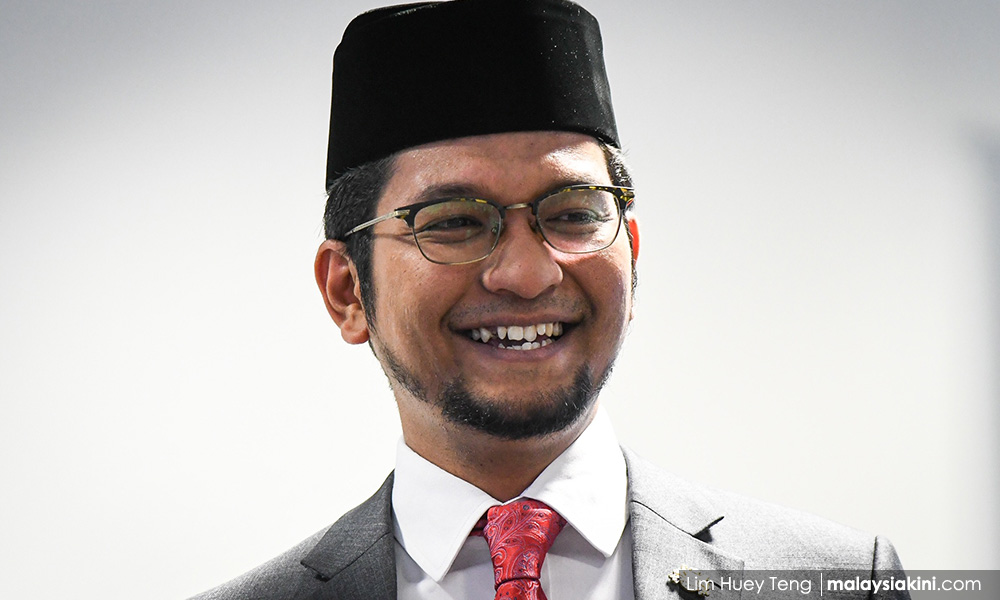 He said Yadim should focus on the larger scope of dakwah to instil tolerance and good moral values in Muslims, as well as how to respond to issues.
"Because all this while, the nature of dakwah in Malaysia is like we only see the need to be defensive.
"But dakwah is larger than that… where we need to be tolerant, we need to show good 'akhlak' (morals) and be a good example (for others), from the way we speak and how we respond to issues.
"So I think these are among the things that can be stressed in Yadim," he added.
– M'kini