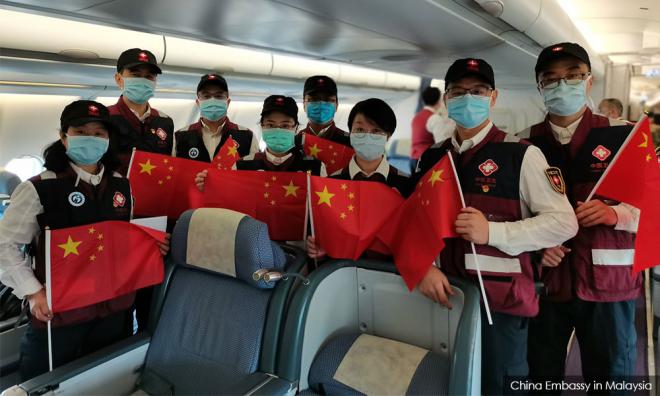 CORONAVIRUS
| A team of China doctors who came to Malaysia to share their expertise in battling Covid-19 had also brought their experience about the role of traditional medicine in the pandemic.
According to Health Ministry director-general Dr Noor Hisham Abdullah, the doctors had suggested several traditional treatments to act as a complementary treatment for Covid-19 patients.
"This is not to be used as (the main) treatment, but more of complementary treatment to help in the healing process and such because Covid-19 has no cure yet.
"They have suggested traditional treatments such as acupuncture and use of herbs, which are believed to be able to help speed up healing," he told a press conference in Putrajaya today.
Noor Hisham was answering a question on the progress of discussion between healthcare experts between the two countries, including methods of treatments that Chinese doctors might have shared with Malaysia.
It was reported that a team of medical experts from China, who are experienced in battling the virus in China's Hubei province during the height of the pandemic there, arrived in Malaysia on April 18 to see how MOH handles the crisis here and share their views.
Noor Hisham said the doctors had given their assistance to MOH's Covid-19 team by providing their take on Malaysia's public health actions and also on medicines that they have identified to treat positive patients.
According to him, they would hold an exit conference with the experts tomorrow before the team returns to China and expect more input from there.
"At least they have given us the confidence in terms of what actions work and also weaknesses that they have encountered (back in China). So we get to learn from their experience.
"MOH team finds that their visit here had given us some benefits," he said. - Mkini