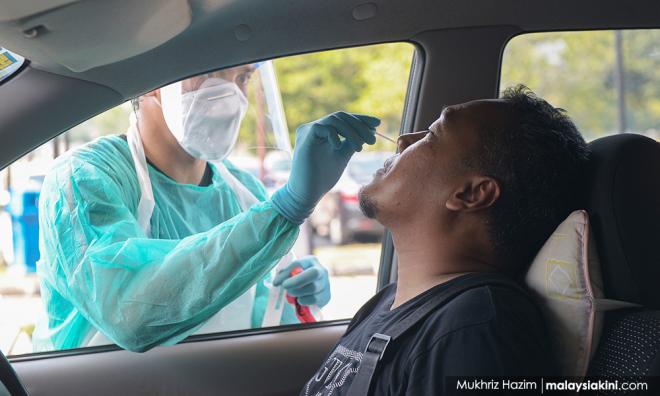 CORONAVIRUS
| Kedah is the latest Malaysian state to have no active Covid-19 cases, joining Kelantan and Perlis, as the number of green zones (with zero active Covid-19 cases) has continued to rise to 88.
Penang (with 4 active cases) and Perak (2) are other states that are approaching complete green zone status.
According to the Health Ministry's latest statistics up to 12pm yesterday (April 29) the number of green zone areas rose to 88 from 85 a day earlier, while the number of red zone areas remains at 12.
However, there is a slight discrepancy as both Kuantan and Petaling has fallen to 37 cases and should be designated as yellow zones. Both already are according to the Pahang and Selangor Health Departments respectively.
Red zones denote districts with more than 40 active cases while yellow zones are now districts with one to 40 active cases. Green localities have zero active cases.
Therefore, the 10 districts confirmed to still be in the red zone category are Lembah Pantai (293 active cases), Kuching (165), Kepong (94), Kluang (84), Hulu Langat (66), Kota Samarahan (64), Titiwangsa (62), Seremban (57), Johor Baru (48) and Melaka Tengah (48).
In total there are now 1,758 active cases remaining in Malaysia out of a total of 5,945 cases.
Malaysia has suffered exactly 100 fatalities due to the outbreak which has claimed over 228,000 lives globally.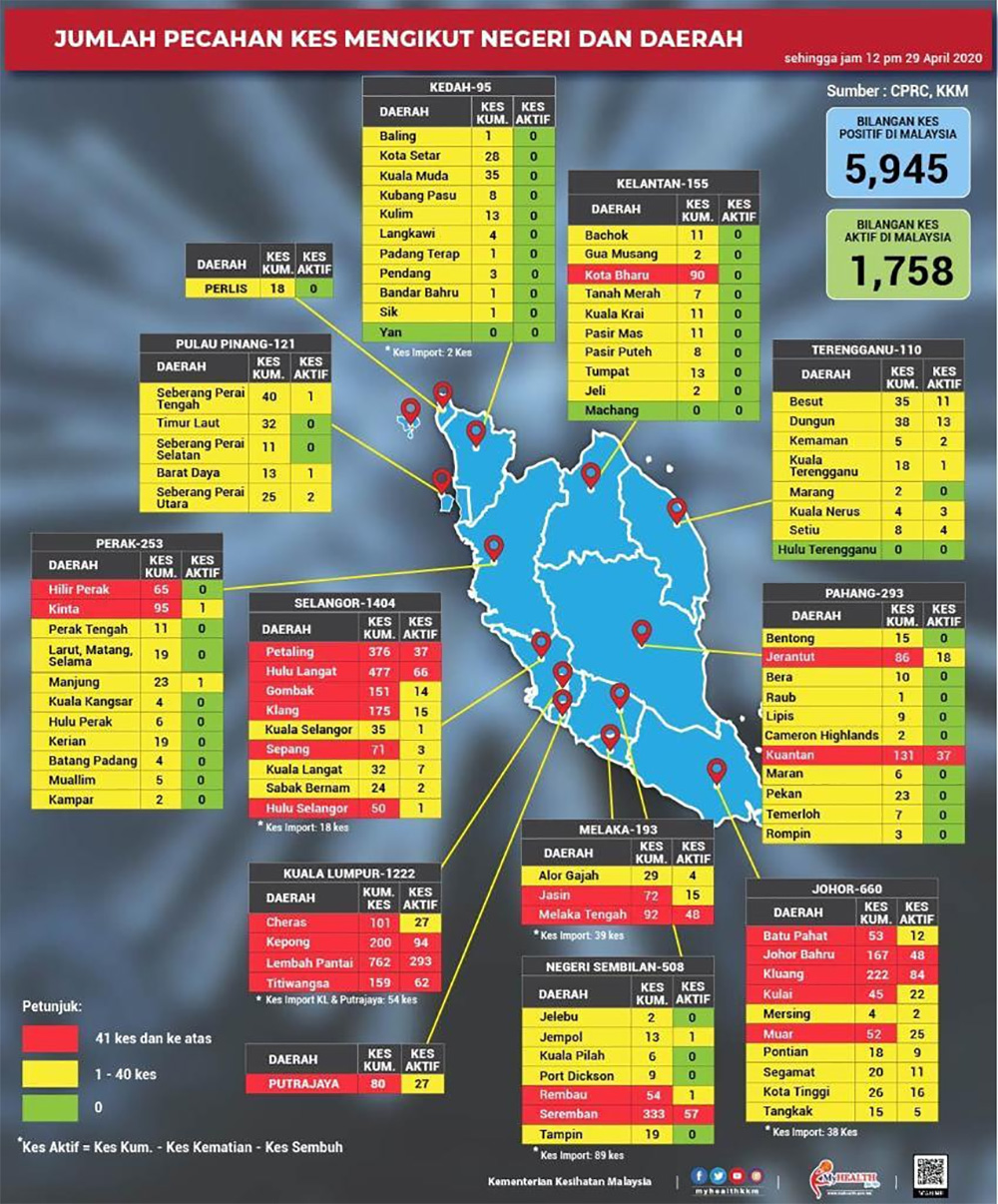 ---
- Mkini