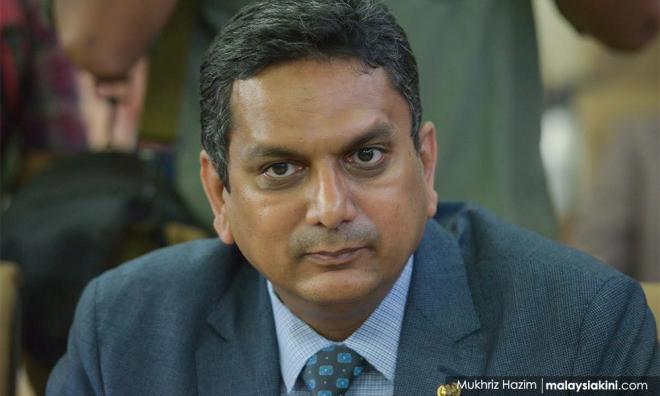 CORONAVIRUS
| The government has permitted traders and wholesalers to remove perishable items stored in shoplots in Pusat Bandar Utara, Selayang as well as in the containers parked nearby. The area has been under an enhanced movement control order (MCO) since April 20.
Federal Territories Deputy Minister Edmund Santhara (above) said this was conveyed to those dealing with fruits, vegetables and seafood during a meeting on Wednesday afternoon.
The meeting was held to hear the problems and grouses of traders and wholesalers during the enhanced MCO.
"We will help them on a case-by-case basis. If they apply to us (to remove their goods from the shoplots), especially perishable items, we (will) allow them to do so," Santhara told Malaysiakini in an interview.
"I wish to say that every (application) letter sent to us has been approved.
"(As for the trucks parked in the area), I told them since the onset that they can remove them after writing an official letter to us," he added.
The deputy minister said the traders and wholesalers have been given two days to remove their trucks and containers.
Sentul district police chief S Shanmugamoorthy, who is the commander on the ground, is handling the matter.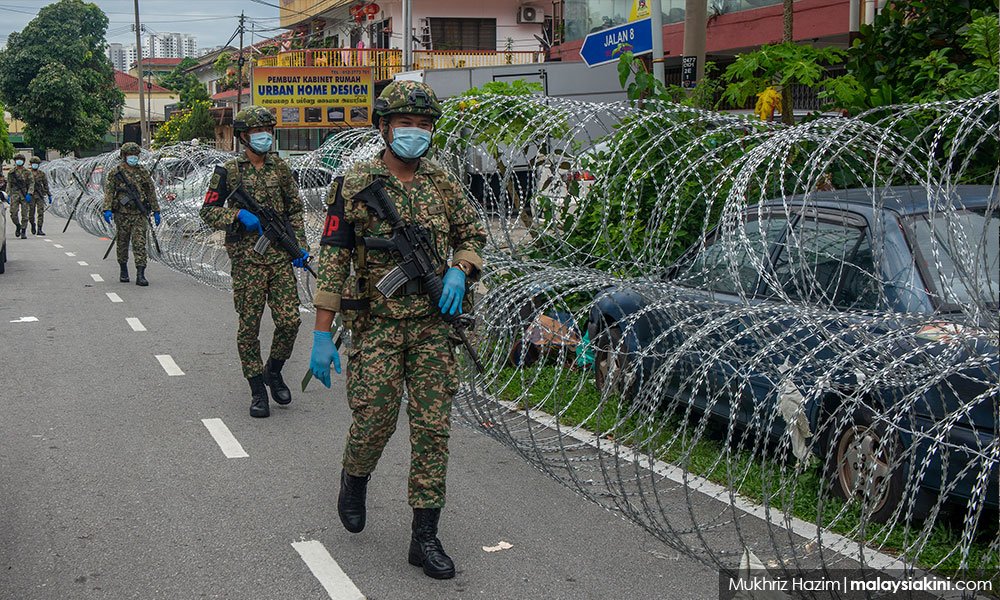 Meanwhile, Santhara said those entering the enhanced MCO area must first undergo a Covid-19 swab test.
"This has to be done according to the procedures set by the Health Ministry whereas the police would work out the schedule to remove the trucks and containers," he added.
Santhara noted that the wholesalers' association had asked the government to inform them prior to enforcing an enhanced MCO.
However, the deputy minister said this could not be done due to concerns if news about the lockdown leaked, refugees and migrant workers in the area would flee before testing is conducted for the virus.
Despite this, Santhara said Kuala Lumpur City Hall (DBKL) had asked its officers to inform truck drivers to remove their vehicles from the area three days before the enhanced MCO was imposed.
Several traders, he added, were able to remove their vehicles on the first day of the enhanced MCO following an earlier meeting with the authorities.
The deputy minister explained that DBKL was unable to permit the removal of the perishable items from the shoplots because its database showed these premises as normal shops and not warehouses.
Malaysiakini
previously reported on the wholesalers
complaining
about goods and food items worth RM30 million being stuck at the shoplots during the enhanced MCO.
They urged the government to allow them to withdraw these items to prevent huge losses.
They also appealed to the government to allow them to drive out 20 to 30 containers and up to 30 trucks parked nearby.
They were parked at the commercial area following the five-day closure of the Kuala Lumpur wholesale market from April 19 to April 23.
The wholesalers needed to clear their vegetable and fruit out of the wholesale market and move them to Pusat Bandar Utara. Some containers which arrived at the wholesale market were diverted to the commercial area as the wholesalers could not unload them at the market. - Mkini