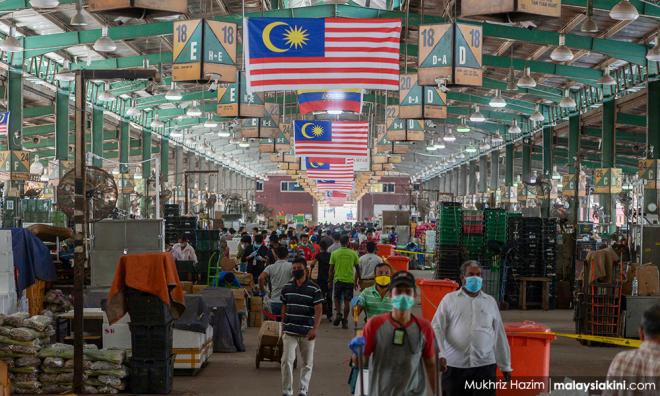 CORONAVIRUS
| The Kuala Lumpur wholesale market's operations have been severely impacted since last week as the workers mostly undocumented migrants, who resided at Selayang were confined under an enhanced movement control order (MCO).
This had prompted Kuala Lumpur Hoi Seong Fish Wholesaler Association to seek help from the government to
allow other undocumented migrants
who reside outside the enhanced MCO vicinity to work at the wholesale market for time being and in the long run, to legalise these undocumented migrants and refugees.
The matter was raised by the association in a meeting chaired by Deputy Federal Territories Minister Edmund Santhara on Wednesday afternoon.
When asked about this in an interview with Malaysiakini and KiniTV the next day, Santhara declined weight in the matter as migrant workers do not fall under the jurisdiction of his ministry.
He, however, painted a different future of the wholesale market without the illegal migrant workers where it will transform and largely automate its operations.
Santhara said this will fulfil the aspiration of Malaysians where locals and youths are employed or self-employed at the market instead of foreigners doing business there or getting hired as workers.
To some extent, he said the local business community even franchised their license to migrants.
"Just because we allowed the undocumented workers for so many years, it doesn't make it correct to allow them to keep on doing it," he said.
"We told them that they could no longer do things in the old way just because we have an economic reason to do so.
"The decision to use the foreigners was a commercial decision because they are cheaper, able to work long hours and willing to carry up to 150 kgs of fishes in boxes," said Santhara.
He said these workers, who are called "taxis", worked up to 60 hours per week when it is illegal for workers to work beyond 48 hours.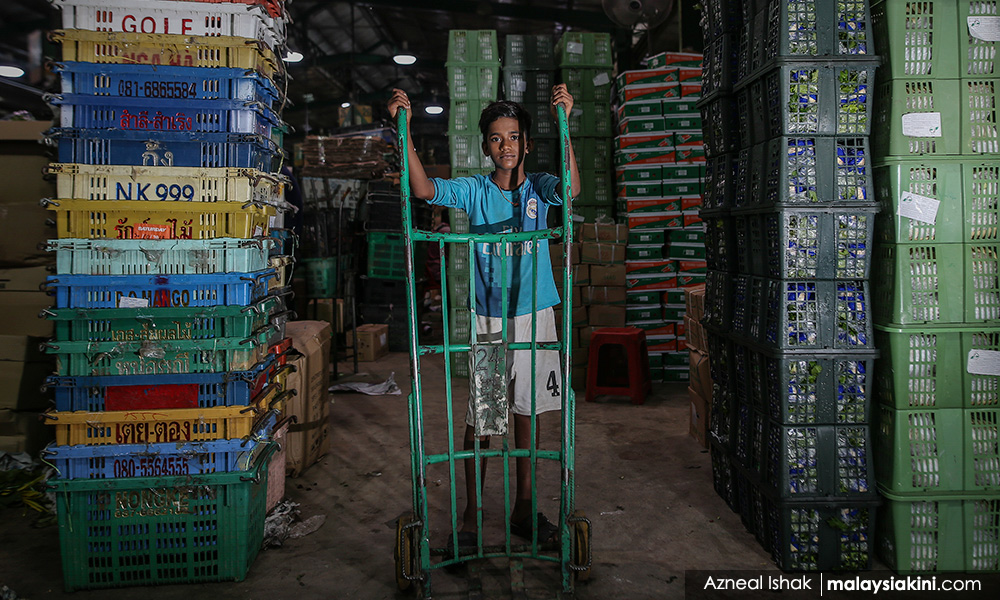 Furthermore, Santhara said these workers were not protected under the social security scheme given their current hazardous work.
"(Instead) I gave them a suggestion to automate their operations, and there are a lot of cost-effective ways of doing them. You could move these boxes and buckets using small hydraulic machines, pallet systems and forklifts that easily carry containers of up to 200kg.
"So technically, with a little investment, you can take away the requirement of having to hire five staff," he added.
Santhara said the automation process could be done in a few days or even within 24 hours as the technologies are available in the market.
He said various agencies including Kuala Lumpur City Hall (DBKL) and agencies under the Agriculture and Food Industries Ministry who joined the meeting are willing to help the wholesalers.
When asked if the wholesalers agreed to automate their operations, Santhara said: "The investment is rather small. To be honest with you, a lot of them have been making a lot of money for many years."
"It is the responsibility of the entrepreneurs to comply with immigration laws and labour laws as well as ensure their employees are protected under the social security scheme.
"Perhaps there is a need to relook what the laws allow and what is being practised. I think there is a mismatch there. It has to be fixed first before more locals will come in," he said.
This is the mid-term measure (within one year) mulled by the government to modernise the wholesale market's operation which plays an important role in the food security and supply chain, according to Santhara.
As for the short-term measure for the wholesale market, he said DBKL is imposing a new set of modus operandi and standard operating procedures at the market where swab tests would be taken from anyone going into the wholesale market.
He noted the traders and their workers may need to conduct another round of Covid-19 tests.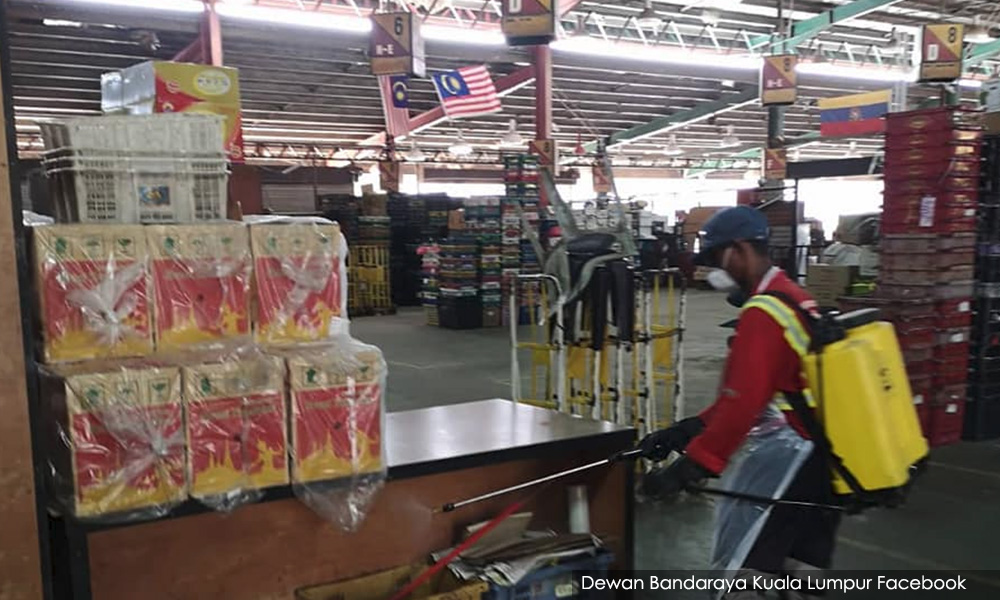 Santhara also raised the possibility of DBKL finding a new home for the country's biggest wholesale market if it reaches its maximum capacity.
"If the market is not suitable for that kind of expansion and operations needed, I think DBKL is looking at an alternate location to develop a better market," he said.
Santhara said that the standard of the Kuala Lumpur wholesale market was poor.
"If you visited the wholesale market one-and-a-half months ago, you will find that it is worse than a market in Calcutta, India. You will be surprised that you are suddenly not in Malaysia," he said.
He said DBKL wants the wholesale market to attain the standard of its counterparts in Japan.
The Kuala Lumpur wholesale market comprises 448 stalls with 216 vegetable stalls, 168 seafood stalls and 64 fruits stalls. On top of that, there are illegal traders doing business in the surrounding area.
Pusat Bandar Utara, Selayang and the vicinity of the wholesale market recorded 83 Covid positive cases with one death as of noon today.
Altogether, the seven areas being cordoned off under enhanced MCO affected 22,000 residents, with 16,000 of them believed to be foreigners. - Mkini